Third BlackBerry store in India opens
7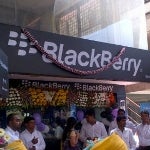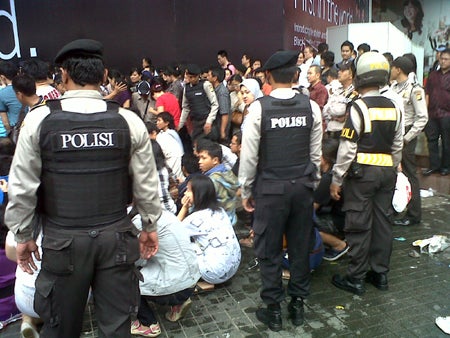 The launch of the BlackBerry Bold 9790 in Indonesia last November nearly caused a riot

BlackBerry fever remains high in India,
and RIM has decided to put supply where demand is by opening a third BlackBerry Store in the country. The store offers the entire BlackBerry product portfolio. In attendance at the opening were a couple of south Indian movie stars, Ms. Sumalatha Ambarish and Ms. Ruby Parihar. The store will be open for business seven days a week and RIM plans on opening more such locations in "
key metro cities
" in India.
Recently, the manufacturer was named the
coolest overall brand of 2012
, coolest cell phone and coolest hi-tech gadget in South Africa. Last November,
a near riot broke out when the BlackBerry Bold 9790 was launched in Jakarta, Indonesia
and the first 1,000 people online received a 50% discount. If RIM could only bottle what it is that
makes the Canadian manufacturer such a hit in certain areas
and put it in the water supply around the world.
source:
BerryReview
Bangalore, June 4, 2012.
Research In Motion today announced the opening of the first BlackBerry® exclusive store in Bangalore, inaugurated by south Indian film stars, Ms. Sumalatha Ambarish and Ms. Ruby Parihar. Located at Quick Connect, No. 542 Chirag, Indiranagar 1st stage, CMH Road, Bangalore – 560038, the store will feature the entire BlackBerry product portfolio offering a holistic consumer experience on BlackBerry consumer and enterprise services to its consumers. A unique experience destination, the store will provide customers the opportunity to discover the BlackBerry experience highlighting the exceptional performance of
BlackBerry smartphones
. RIM also launched M/S MAS Xclusive BlackBerry store at Basavangudi. Both stores will be open seven days a week and the company also plans to open similar stores in key metro cities across India in a phased manner.