Things have just gotten sweeter for Moto X, G, and E users as Android 4.4.3 is on its way
18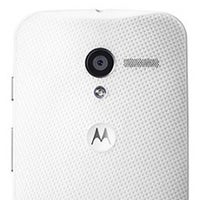 Although we're yet to see Motorola make something major happen, we're still quite impressed with the manufacturer's latest endeavors. The
Moto X
,
Moto G
(
LTE
), and
Moto E
smartphones have delivered pretty high value considering their modest price-tags, and what's even more impressive is the immediacy with which Motorola has been updating its line-up.
Yet another such example of better-than-expected software support is happening now, as Motorola's Steve Horowitz, SVP of Software Engineering, has single-handedly announced that Android 4.4.3, which is the latest version of the platform, has been released for certain Moto X, G, and E models. To be more specific, Android 4.4.3 is currently available for the following models:
Motorola Moto X by T-Mobile US;
Motorola Moto G (plus the LTE version) that was bought online in the US, or from a retail store in Brazil;
Motorola Moto E that was bought online in the US.
As you may guess, this software brings a host of bug fixes and other usability improvements. In terms of features, it replaces the dialer with the newest one, which has a brighter color scheme. Meanwhile, there are some more specific functionalities being introduced to Motorola's handsets. The Moto X is said to get better camera image quality, along with a more consistent exposure and improved LED flash performance. Both the Moto X and Moto G are getting the option to pause and resume a video recording, as well as the new Motorola Alert app, which has been designed to give "peace of mind" to people close to you by sending them periodic messages. Sadly, the Moto E isn't getting anything special, but the fact that such a budget device is receiving the latest and greatest Android version, while some flagships are still on the waiting list, should be enough of a treat.
source:
Motorola