There's a secret native screen recorder on the Galaxy S7/S7 edge, here's how to make use of it
10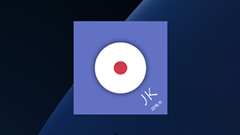 Have you ever found yourself in a situation where regular screenshots simply don't cut it? Chances are that you have, and this is exactly where a screen recording app might come useful.
However, not many Android devices have such a feature built-in into their interface, which means that users have to find an app of that kind themselves and these can often misbehave and not function as advertised.
How to screen record on Samsung Galaxy S7?
Turns out that none other than Samsung has been hiding a useful system functionality that lets you record your screen on some of its top-end devices: senior XDA member hardik190 discovered a useful screen recording app on the Samsung Galaxy S7 edge which allows you to capture a video footage of your interface with or without interactions, sound, and the cherry on top is that you can choose between different quality settings.
Ok, we lied: the best part is that you don't need root access. So, how to screen record on Samsung Galaxy S7?
The only prerequisite for that one is to own a Galaxy S7/S7 edge with either Android Marshmallow or Nougat on board. We tried to run in on a Galaxy S6 as well but to no avail.

Let us show you how to enable and use this hidden feature.