There won't be a Nexus 6 from LG, says a company exec
34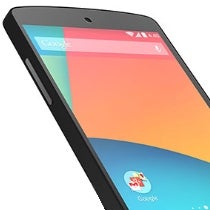 According to LG's Communications Director Ken Hong, Google should have approached LG by now, if it wanted this year's Nexus phone to be made by the company, just like was the case with the
Nexus 5
. "
I know at least not yet. Normally, we were informed
," said Ken Hong in an interview. "
That can mean two things. Either I got ignored, or we simply won't be making
[the Nexus 6]," he joked.
LG's Communications Director isn't saying, however, that there won't be a
Nexus 6
or Project
Silver
handset from Google this year, just that all indications show it might not be LG making it. He is actually fine with another manufacturer picking up the slack of manufacturing Google's subsidized Nexus line: "
If you can develop a Google phone that gives credibility. But money you earn is not easy, and you become too dependent on Google
." He also chimed in on the
Nexus 5 initial supply issues
, stemming from the unexpectedly high interest in the handset: "
Google determines how many phones are to be made, and we do that. If it is stated that LG produces too few Nexus phones, the media then is simply incorrect. We get asked, we deliver
."