The winners of our Sprint and RadioShack giveaways!
18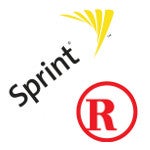 One of the most pleasant tasks for us is when we have to announce the winners of our giveaways! Thankfully, this is one of those moments as we have confirmed winners for our second Sprint giveaway, as well as first RadioShack giveaway.
So, you probably remember that for our second Sprint giveaway, which ran from December 3 to December 10, we had a total of three handsets lined for you, including an
Optimus G
, a
PHOTON Q
and
Galaxy Victory
. It's a pleasure for us to announce that the Optimus G is going to our user
xXMAKESHIFTXx
, the PHOTON Q is going to user
samsungcaptivateglide777
andthe Galaxy Victory is going to user
EclipseGSX
. Congratulations!
Now it's time to announce the winner of our first RadioShack giveaway, which was active from December 12 to December 17. For those who don't remember, we had a very neat bundle consisting of an Apple iPhone 5 and an Otterbox Commuter Case for one very lucky person. As it turns out, that lucker is our user
khizar666
, so let us all say congrats,
khizar666
! We're sure that you're going to love your new phone!
Well, we guess that's all for now, but to those of you who didn't win - don't be blue, guys, as we still have a few giveaways up our sleeve this month, including the currently active
RadioShack giveaway
, with an awesome price combo of
Kindle Fire HD
,
One V
and AUVIO Elite Series headphones! So, what are you waiting for?
Go and try you luck!