The new Samsung Galaxy S3 Slim isn't that new, and isn't an S3 - it's a rebranded Galaxy Win Pro
23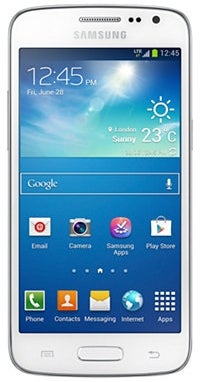 There's a new Samsung smartphone that goes by the name of
Galaxy S3 Slim
in Brazil. Various websites wrote about it in the last few days, but they all seem to have missed one thing: this S3 Slim is just a rebranded Samsung Galaxy Win Pro - a handset that's been available in China since December 2013 (and it appears that it's going to be launched in India, too). We assume that Samsung gave it the S3 name because the old S III - once the company's flagship smartphone - is still popular in Brazil and other emerging markets.
The Galaxy S3 Slim (pictured on the left) looks just like the Galaxy Win Pro, has the same dimensions and weight (133 x 66 x 9.7 mm, 139 grams), the same model number (SM-G3812), and exactly the same features: Android 4.2 Jelly Bean, a 4.5-inch TFT display with 540 x 960 pixels, quad-core 1.2 GHz processor, 5MP rear camera with Flash, VGA front-facing camera, 8GB of internal memory, etc.
The price of the Samsung Galaxy S3 Slim isn't known at the moment, but it shouldn't be too high anyway.
sources:
Samsung Brazil
,
Samsung China