The new "Eagle" ARM chipset will be making it easier to change smartphone operating systems as it fits
2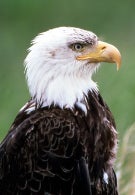 ARM spilled some beans on its next generation "Eagle" chipset for mobile devices on this year's Hot Chips conference at Stanford University. Its presenter cited that the
current high-end ARM chips
are 32-bit, and able to address only 4GB of RAM, while the Eagle upgrade to its latest architecture will allow for a mobile OS to address up to 1TB of memory.
This, according to ARM, will allow multiple operating systems to be run and switched to more easily on a mobile device. The company is planning to engage VMWare in these developments as they have been having a product for a while now that allows, say, Android and Symbian to run simultaneously on the same device. Even if the users don't need that feature on their phones, the ARM chipset will make it inherently easy for manufacturers or even carriers to change operating systems on the handsets as the market conditions shift.
Texas Instruments is the first that licensed Eagle from ARM
, and floating rumors say the new chipset will support multiple CPU cores and "high-end graphics", all the while sipping power with today's cell phone standards or less, due to the new 28nm manufacturing process. Good things come in small packages and we will be learning more before the year has passed, says ARM.
source:
LinuxForDevices