Texas Instruments first to license Eagle - the new mobile CPU architecture from ARM
4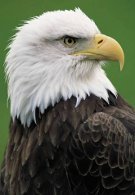 If you read
our introductory article about the world of smartphone SoCs
(System-on-a-Chip), you probably noticed that Texas Instruments has been one of the first companies to sample chips with the next generation Cortex-A9 architecture from ARM Holdings. Now, handsets with this chip are yet to be announced for 2011, but TI couldn't help but boast that it is the first to license the yet nebulous successor to the A9, codenamed Eagle, which ARM will reveal later this year. Not only that, but the Houston-based company has obviously been buddy-buddy with ARM during the planning process of the new core, giving it a flying start ahead of the competition.
From announcing the ARM Cortex-A9 in 2009, to the first handsets with it, which will probably appear in 2011, there is a time gap of two years. Thus, we can safely assume that Eagle-based smartphones won't be hitting shelves until 2012. Hopefully, the world will still exist by then, so we can all rejoice with the 28, or maybe even 20nm production process of the Eagle.
It promises low power consumption with performance comparable to that of Intel's next iteration of the Moorestown mobile platform, which will most likely be produced with the 2x nm method as well. Cortex-A9 is optimized for dual-core performance at 45nm, so Eagle might be dual-core on 2x nm, or even quad-core, dream on.
ARM doesn't actually produce the chipsets, they create the core and instructions, then license it out to companies that have the engineering and foundry resources to create custom smartphone and tablet SoCs like Qualcomm with its Snapdragon, Samsung's Hummingbird, and TI with the OMAP family that is currently powering all of Mototola's DROID line.
source:
AnandTech