The latest LG G4 teasers, the Apple WWDC 2015 event, and the rumored Lumia 940: weekly news round-up
2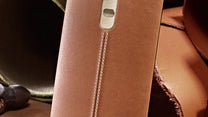 Once again, it is time for our weekly news round-up, where we put the most interesting stores from the past seven days for anyone who needs to catch up.
We'll start with the latest bits and pieces of info about the G4 which LG has been teasing us with. Several days ago, the company posted a new video where the LG G4 screen was being praised for its outstanding brightness and broad color reproduction spectrum. Previously, we saw short clips showing off LG's new smartphone UI, which is expected to debut on the G4, and a teaser video revolving around the phone's promising camera. The phone is scheduled for unveiling on April 28, and there's not a long time to go until then.
In other news, Apple announced the time and dates for its WWDC conference, where ambitious iOS and OS X developers join to polish their skills. Apple is known for using the opening stage at the event to announce hot new products, including hardware and software, meaning that the days of WWDC 2015 will bring us plenty of exciting news.
Lumia fans, we have exciting news for you as well. Microsoft is almost ready to announce a new flagship Lumia phone, at long last, and Lumia 940 could be its official name. The handset in question will likely be shown off when Windows 10 phone is ready for prime time.
For more of last week's exciting news, flip through the slideshow below.