The iPhone 6 "Prime" with sapphire display may not come out until summer 2015
27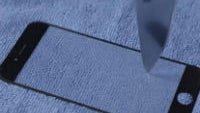 There is a trend these days for a so-called "Prime" version of a flagship to come out between the release of the original and the release of the next model. The
Samsung Galaxy Alpha
is essentially an S5 Prime (and
was known as such
for a while), there is also an
HTC One M8 Prime
, and rumors of an
LG G3 Prime
. Now, it seems Apple might be jumping on that train with the iPhone 6 Prime in the summer of 2015.
There have been plenty of rumors claiming the iPhone 6 would feature sapphire glass, and even a report recently that
sapphire glass production
has begun. In that report,
The Guardian
claimed the glass would be for the iPhone 6, but that makes little sense. iPhone 6 production began last month, and the release is expected to be about one month away. If sapphire glass production is "expected to begin" this month, there is no way that it would be included in the upcoming iPhone 6. Apparently, someone at J.P. Morgan realized this, and is now predicting that Apple is actually planning a "premium" version of the iPhone 6 for the summer of 2015, with no sapphire iPhones coming this fall.
Unfortunately, there is no word on what would make the device "premium" aside from the sapphire glass. It might be something of a limited edition iPhone, or it could also include refreshed specs. Maybe even a bump from the rumored 1GB of RAM expected in the iPhone 6.
Recommended Stories