The highly-anticipated Nokia flagship might arrive in June
24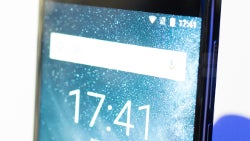 HMD Global introduced a few new smartphones
and a feature phone last month at Mobile World Congress (MWC), but the Finnish company said that is just the beginning and that more announcement will go live throughout the year.
Although previous reports suggested a
Nokia-branded flagship
phone could be unveiled at MWC 2017, HMD did not announce anything at that sort, which makes sense since the Finnish company doesn't have access to one of the most powerful chipsets to be available this year, the Snapdragon 835.
The good news is HDM won't delay the launch of a Nokia-branded flagship too long, as the next announcement coming from the Finnish company could go live as early as June, the Chinese media reports.
The upcoming Nokia-branded flagship will feature a full-metal body, and it will be equipped with Qualcomm's
Snapdragon 835 processor
. Two versions of the smartphone will be launched on the market, with a "small" and "big" display in tow. Also, there will be two variants based on the amount of RAM: 4GB and 6GB.
The same source claims the Nokia flagship is likely to pack a dual-camera setup that will feature
neither Zeiss nor PureView technology
. The camera will feature "at least" a 23-megapixel sensor, but it's still unclear whether or not it will come with a dual-lens setup.
As far as the price goes, the smaller version is likely to cost around $580 in China, while the larger model might sell for $650 outright.
Even if these new rumors aren't accurate, we're still expecting HMD Global to introduce a high-end Nokia-branded smartphone in the coming months, so if you're a Nokia fan, then you won't have to wait until the end of the year to get your flagship.