The first GSM call marks its 20th anniversary today
1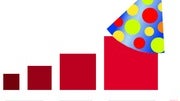 Nokia 1011 - the world's first mass-produced GSM cellphone
We tend to take our cellphones for granted nowadays, but did you know that mobile technology might have never advanced to its current state if it wasn't for the GSM standard? Short for
Global System for Mobile Communications
, it was GSM that brought mobile phones to the digital age and it now serves over 1.5 billion subscribers worldwide connecting them with the rest of the planet.
It all started exactly 20 years ago
– on July 1, 1991, when Harri Holkeri, prime minister of Finland at that time, made the first phone call over a GSM network. Of course, we have to give some credit to Nokia for being a part of the revolution as it provided the necessary equipment to make that very important phone call possible. Besides that, Nokia was responsible for introducing GSM to the mainstream as it developed the world's first mass-produced GSM cellphone – the Nokia 1011.
Besides handling voice calls, the newly-introduced standard could carry data as well, which in consequence allowed for subscribers to exchange text messages of up to 160 characters in length and made using the Internet on a mobile device possible. GSM also brought SIM cards along the way, which made switching between devices a pretty straightforward process.
Twenty years later, the GSM standard has evolved substantially and has paved the road for the adoption of next-generation technologies like LTE, HSPA+ and WiMAX. If you are curious to see how we got this far, feel free to check out the video below and see the historic phone call that started it all.
source:
Nokia
via
Engadget