The battle of OIS: Samsung Galaxy S6 vs LG G4
32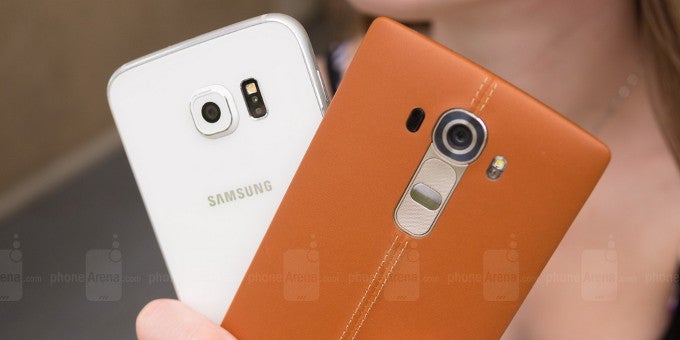 Optical image stabilization (OIS) has slowly, but steadily started making its way to top-rated smartphones and this year's flagships are overwhelmingly shipping with OIS. The use of optical stabilization can be roughly divided in two areas: the first one is keeping the camera module stable when taking a picture (which allows for faster shutter speeds and less blurry images, something especially noticeable in low light situtations), and the second one is in video where footage on the whole appears less jerky.
However, optical image stabilization systems do differ between each other, and that's why we were curious to compare the OIS on two popular smartphones: the Samsung Galaxy S6 and the LG G4. LG says it is using a second-generation optical stabilization system in the G4, one that provides better and more reliable results: "Optical image stabilization is also now better than ever too, so you get more crystal-clear images with less worry about camera shake. [SIC]"
OIS is a bit different between phones
Samsung, on the other hand, has included optical stabilization on its Galaxy Note series, but it's the first time we see it on a Galaxy S series device with the S6. Interestingly, though, once you fire up the camera app on the Galaxy S6, you see that it warns users that stabilization is not available in all video recording resolutions about 1080p at 30 fps (yes, that means that the stabilization is not available in 4K Ultra HD videos, nor in 1080p 60fps recordings).
With all those little differences mounting up, we were curious to see what are the actual, real-world differences between the Samsung Galaxy S6 and LG G4 when it comes to how good they handle the task of stabilizing video. We have two test videos for the purpose (we're holding the two alongside and recording simultaneously so that all involuntary hand shake is identical on both): one in 4K Ultra HD (where the Galaxy S6 cannot use stabilization), and another one in 1080p at 30fps (where both should be able to use the feature).
In this 1080p test, for instance, you can clearly see how the Galaxy S6 mirrors every step we take on video and this results in a noticeable jerk in the video, while the LG G4 remains much steadier and the footage is much more pleasant to watch.
Interestingly, in the Ultra HD recording, there is more jerkiness in both videos - it's just a different type of instability, so it's hard to pick a single better-performing phone. What do you think: is OIS performance important to you and which one do you think does better?