The Zizo Bolt case will wrap your iPhone X in a military-grade drop protection
7
This story is sponsored by Zizo. PhoneArena's opinions in this article have not been affected in any way!


The iPhone X launch on November 3 is fast approaching, with preorders starting as soon as next Friday, October 27, and those who are holding off to buy one of Apple's other new handsets
because they want the unique X model
, should start thinking about protection. No, not that kind of protection, but a wrapper for your $999 phone that will keep it in pristine condition, as
Apple also jacked up all iPhone repair prices
by a tad.
Zizo Bolt comes certified with 12-feet drop tests
Enter Zizo Bolt, the rugged case series whose iPhone X edition will keep the expensive handset cosy and warm on the inside thanks to the soft lining, and structurally intact thanks to the military-grade dual layer design that absorbs shocks when the phone is dropped. In addition, the Bolt comes with a tempered glass screen protector molded to fit the iPhone X front panel peculiarities so that the 9H-level hardened glass breaks first, and not the expensive panel underneath it. Zizo is testing its Bolt line from 12-feet heights, hence the 810-G military drop standard.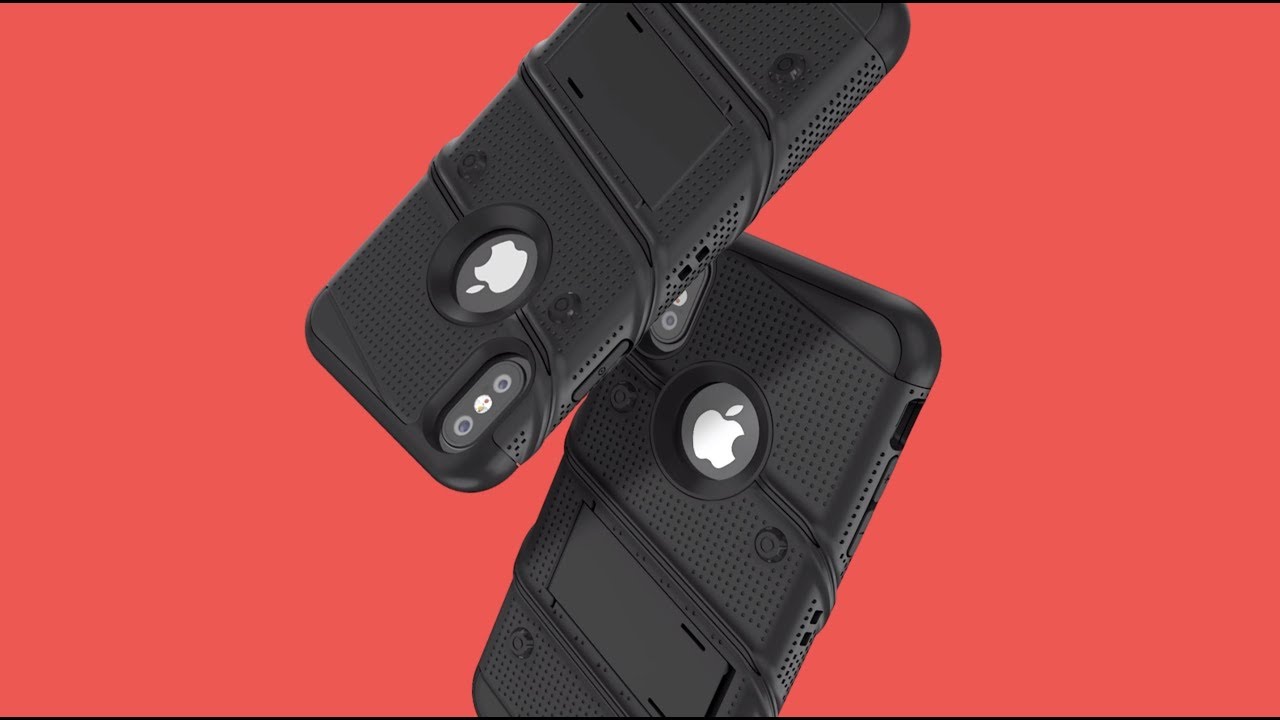 Since those who choose a rugged case are fine with adding a little bulk to their handset anyway, Zizo thoughtfully folded another feature in its Bolt case - a kickstand - so that you can prop the iPhone X on a desk while watching video on that high-contrast OLED screen, or videochat for hours on end. Zizo is charging a very reasonable $17.99 tag for the whole Bolt case kit, including the tempered glass screen protector, so take a peek if you are aghast at Apple's
official iPhone X case prices
, yet still want to secure a comfort housing for your precious before it lands on your front porch come November.
Recommended Stories