The UK won't have an official Samsung Galaxy Note5 release this year
17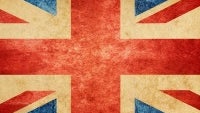 Bad news, dear UK readers! Apparently neither you, nor Her Majesty, nor anybody on the British isles at all will get to play with the new Samsung Galaxy Note5 this year. Yes, even though all four Galaxy Note phablets have historically debuted in England at the same time as the rest of the world, the Note5 will be the one breaking tradition.
Why is that? Apparently Samsung has decided to target the US and Asian markets with the Galaxy Note 5, while its European market presence will be focused on the Galaxy S6 edge+, for the time being. Samsung has made the decision based on "market needs", and it's going to look at futher opportunities to launch the Note5 in other places in the future.
Thus, customers in the UK will get the Galaxy S6 edge+ sometime in September, and the Note5 will probably come around next year. As for the rest of Europe - who knows? At worst, you'll be able to buy unlocked from some place that stocked the Note5. At best, carriers and retail chains will take care of availability. When we think about it, UK customers should probably be able to procure a Note5 much in the same way.
source:
Trusted Reviews