The OnePlus 3 will no longer be sold in the U.S. and Europe
10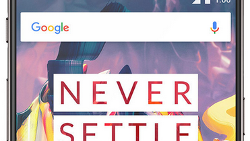 Yesterday, OnePlus removed the
OnePlus 3
from its website and introduced the
OnePlus 3T
. The newer model has a Snapdragon 821 chipset under the hood compared to the Snapdragon 820 SoC on the older unit. That allows the quad-core CPU on the OnePlus 3T to run at a 2.35GHz clock speed as opposed to the 2.2GHz clock speed on the older model.
The front-facing camera has been improved from 8MP to 16MP, and a version of the phone is available with 128GB of internal storage. The 3400mAh battery on the OnePlus 3T offers longer battery life than the 3000mAh cell on the OnePlus 3. The original reports after the unveiling of the OnePlus 3T stated that
the original model was not being discontinued
, and would be back in stock shortly. But this afternoon, new information was released by OnePlus indicating that the OnePlus 3 is not returning in certain regions.
Instead of giving U.S. and European consumers the opportunity to buy the OnePlus 3 at a lower price, the device is officially discontinued in those markets. The OnePlus 3T will go on sale November 22nd in Gunmetal. The 64GB model will be priced at $439 while the 128GB version will cost $479. Down the road a bit, the OnePlus 3T will be available in Soft Gold.
So that's the final word, folks. The OnePlus 3 will no longer be available in the U.S. or Europe. But you really shouldn't miss it. If you like the OnePlus 3, you're going to like the OnePlus 3T even more thanks to the improved specs on the new model, even if it costs you a little more money to buy it.
source:
AndroidAuthority