The NES30 is a Bluetooth controller that delivers equal parts nostalgia and precision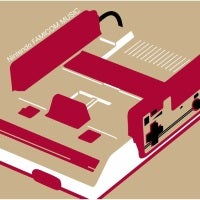 If games are art, and art reflects the times, then the NES games are reflections of times simple and wonderful. And the NES30 Bluetooth controller is nothing less than a way to relive those times while being able to play the latest games as if they were NES titles. Of course, this doesn't mean that Dead Trigger is going to transform into Duck Hunt all of a sudden, but merely that you're facing one of the better NES controller-shaped mobile peripherals to appear in recent times.
According to those who have touched it, the NES 30 Bluetooth controller not only looks the part, but it feels great, too. Purists might dislike the addition of two red buttons to the right, but let's face it - the original design wouldn't have fared for the more complex games of today. The NES 30 is available in two classic colors and is compatible with Android, iOS, Windows, PC, and Mac. It connects via USB or Bluetooth, and on top of that, the package contains a commemorative key chain and a stand for touchscreen devices. Take that, NVIDIA!