The Lumia "Superman", BlackBerry Passport, and the upcoming HTC press event: weekly news round-up
8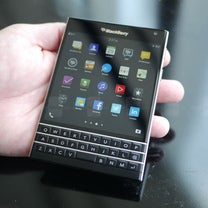 Rumor has it that a new Nokia Lumia smartphone is being developed under the codename Superman. Nope, it probably won't give you the ability to fly, leap buildings, or stop a runaway train. It will take some pretty good selfies, however, or at least that's what we've been hearing about this yet-unannounced handset. What's more, it is expected to launch on at least two U.S. carriers.
In other news, BlackBerry let us take a close look at its new BlackBerry Passport smartphone. It is an odd handset, there's no denying that, but some might find its unorthodox form factor quite practical. Learn more about the Passport in our "first look" post.
In the meantime, HTC confirmed that it has a press event on its schedule. The company is likely to announce a new smartphone on August 19, and we think we might already know what it is.
More details on these and other interesting news from last week are available in the slideshow below!