The Lord of Light does not simply resurrect everyone: Samsung to recover tons of rare metals from the dead Note 7
7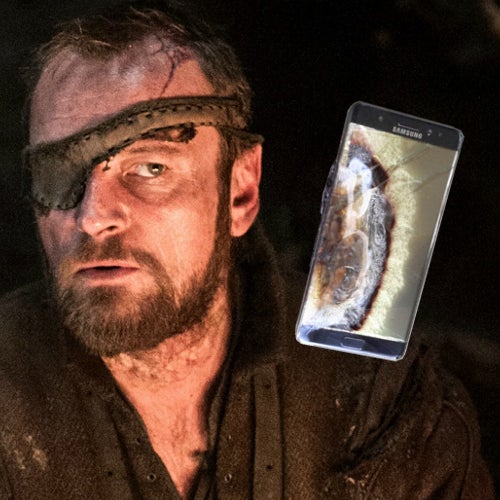 The
Note 7
is the punchline to a joke that has been repeated so many times that it's only funny when compared to Amy Schumer's latest special. After
two failed launches
, Samsung chose to retire the phablet and try and repair whatever reputation it had with better products in the next generation. However, now, there is a "resurrected" Note 7 running amok — Sammy chose to refurbish a bunch of the yet-unburned units, rebrand them as
Note Fan Edition
, and sell them in the market where it has a steady fandom — South Korea.
It seems that the Note FE will be the Note 7's swan song in this world — Samsung has officially announced that it will be green-lighting mission "recycle Note 7". As a result of the operation, the manufacturer expects to recover 157 tons of rare metals, all of the OLED display panels, memory chips, and camera sensors, and use them for repairs or flat out recycle them.
With the amount of smartphones that get manufactured and thrown away each year, the impact that the industry has on the environment has raised some valid concerns. It is expected of a large company to take responsibility for the proper disposal of dead handsets and the re-use of their parts, and it's commendable that Samsung is making the effort, instead of burying the containers of Note 7 units in a deep black hole and hoping that the shame will be gone with them.
source:
Samsung
(
translate
)