The LG "White" Card will give you mobile payment capabilities without requiring a smartphone?
19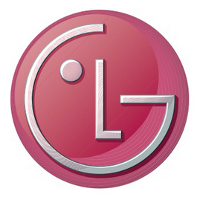 Last October, there was speculation that
LG would be introducing a mobile pay service to compete with Apple Pay, Android Pay and Samsung Pay
. Today, there is talk that LG is going to introduce LG Pay at MWC in Barcelona next month. The exciting thing is that LG Pay will not require the use of a smartphone. All of the information that is usually found on a mobile payment app is contained in a smart card known as the LG "White" Card.
The LG "White" Card resembles a credit card, except that it features a small LCD display showing the user which of his credit cards is being used for a transaction. There are connector pins on the side of the card for charging it, and small arrows that help the user run through his credit cards so that he can decide which one to use for a specific transaction. The arrows also help lock the card so that others can't use it.
LG reportedly has already agreed to terms with several Korean payment providers, which means that the card will probably launch first in LG's backyard before coming to the U.S. That is the same path that Samsung followed with Samsung Pay, and dovetails with the speculation from last October.
LG is holding an event on February 21st
, the day before MWC kicks off in Barcelona. We now expect to hear about the LG "White" Card in addition to the
LG G5
.
source:
Engadget