LG is apparently planning to launch a mobile payment service dubbed G Pay in the US and South Korea
37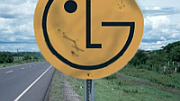 According to a new report from LG's home market of South Korea, LG is developing its own mobile payment platform to compete against rival offerings from Samsung, Google, and Apple.
It was recently discovered that LG has applied to register the G Pay trademark in both South Korea and the US. While registering a trademark doesn't always lead to a product launch, this info does to suggest that LG's upcoming mobile payment platform will eventually land in the United States, although nothing can be confirmed at this pint.
The report says that, starting earlier this year, LG has been studying rival offerings while also "sharing information" with credit/debit card companies.
Quoting unnamed sources close to the matter, the report notes that LG will develop its payment service with an enhanced focus on versatility. Unfortunately, more specific details on how LG plans to achieve this were not shared, although compatibility with non-NFC payment terminals - à la Samsung Pay - is not to be excluded.
A few months ago, unofficial sources claimed that LG is planning to bet big on fingerprint recognition systems, and this was partially confirmed by the fact that both the
LG Nexus 5X
and the
LG V10
come with back-mounted fingerprint readers. At the time, it was believed that the company plans to embark the Android Pay bandwagon, but it now looks like the company plans to offer its proprietary payment platform in the future.
What do you guys think? How could a mobile payment service be even more versatile than Samsung Pay, a service that works with both NFC and magnetic stripe payment terminals?