The LG V30 is now available for purchase from Verizon and AT&T (Update: T-Mobile too)
14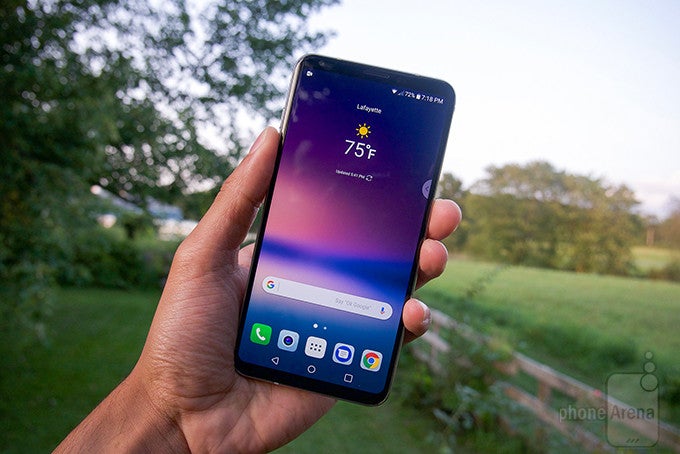 The
LG V30
is one of the most long-awaited phones of the season. And no, we don't mean user excitement — whether or not people like the device is a topic we won't be delving into right now — what we mean is that
the V30 was unveiled on August 29
, which is more than a months ago, and yet U.S. customers have yet to get their hands on the device (though Korea has been enjoying its availability since September 22).
But this changes now, as both AT&T and Verizon have finally started selling the device on their respective websites. Verizon users will have to pay $840, either in lump or in 24 monthly installments of $35, while AT&T sells the device for either a one-time payment of $810, or 30 monthly payments of $27. Also, it's worth noting that both carriers only offer online purchases right now; in-store availability for AT&T will start tomorrow, October 6th.
Users of Sprint and T-Mobile will have to wait a bit longer, though, as today is the day they start taking pre-orders of the device, not selling it (
correction: Sprint never actually claimed it will start pre-orders on the 5th; its release date for the V30 is set for October 13 instead
). But there's some good news: T-Mobile's offer will be an $80 down payment with 24 payments of $27, which makes it the cheapest overall ($800, to be exact). Meanwhile, Sprint will be the only U.S. carrier to sell
the slightly better LG V30+
(which will be $38 per month with Sprint Flex).
However, both T-Mobile and Sprint aren't taking pre-orders yet (and in fact, Sprint's website is currently down), and we'll update this post when they do.
Update:
T-Mobile has now made the V30 available for pre-sale, with shipping beginning from October 12 (
Correction: an earlier version of this story erroneously claimed T-Mobile has already started selling the device)
. Interested parties can either pay 24 monthly installments of $30 with an $80 down payment, or can pay all $800 at once.
Also, people who purchase a unit from either of the three carriers can register for a free Daydream View headset (redemption of the offer is handled on
this website
and shipping can take 6-8 weeks). However, this is a limited-time offer, so make sure to order quickly if you want to snag one in time.
Get the LG V30: