The Hyperkin Smartboy turns your Android phone into a full-fledged Game Boy
7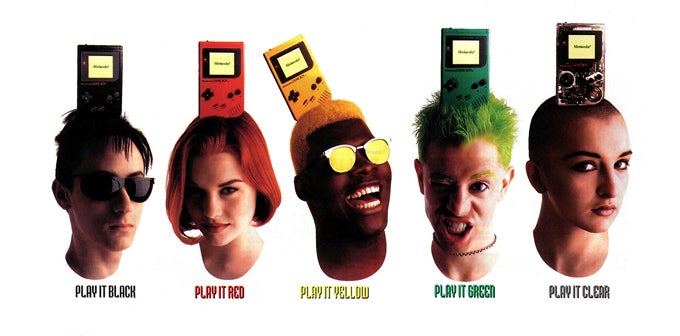 Warning! Nostalgia overload!
Ever dreamed of playing your old Game Boy games on your fancy new Android phone? No, we're not talking emulators here, we mean physical cartridges. Yup, you read that right. At E3 2016, independent video game hardware developer Hyperkin showed off the Smartboy – a device that turns your smartphone into a 20-something year old handheld console – and it looks great!
The Smartboy – which was first conceived as an April Fool's joke – is basically an old Game Boy cut in half. It encases the lower part of your phone, providing the familiar physical controls – an eight-directional D-pad, START, SELECT and B and A buttons. The sides of the device, ridged in classic Game Boy fashion, are adjustable to accommodate for different screen sizes. There is a cartridge slot on the back that's takes both classic Game Boy and Game Boy Color games, and a connector at the bottom. Now, from what can be seen from the official press renders, the Smartboy features a micro USB connector. We don't know what this means for USB Type-C devices and iPhones, but we hope to see different options from Hyperkin. After all, last year the Smartboy concept was shown off as an iPhone-compatible device.
At E3, the company announced that the Smartboy will be first released as a development kit with the intent of collaboration with indie developers towards a consumer release. The development kits will be complete with an open source serial app and firmware which will enable developers to advance the build towards a retail-ready version. Hyperkin is also offering a royalty percentage for future retail units sold to anyone who has contributed to the improvement of the gadget's dedicated app and firmware. There's no word yet on when the dev kits will be available to the public, and at what cost, but a working unit was showed off at E3.

"As retro gamers ourselves, Hyperkin's development team admires the painstaking efforts of the emulation scene, as well as the indie game development community,"
said Hyperkin's product developer Chris Gallizzi.
"We want to bridge the gap between the gaming industry and the people who have been keeping obscure, retro and niche gaming alive for the past two decades."
The Smartboy is an ambitious gadget, to say the least, embodying neo-retro sensibilities in a way we've never quite seen before. It will be available in classic 80's gray, but if it catches on – and we hope it does – we'll probably see it in other colors as well (Atomic Purple anyone?)
Recommended Stories