The HTC HD2 refuses to die with Android Nougat port
27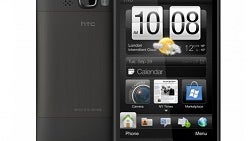 In the world of Android, software fragmentation is undeniably one of the biggest issues that's been facing the mobile OS ever since it was first launched. While the Android platform on its own is quite fantastic, Google still has yet to solve the issue of having so many of their devices run on older, outdated versions of the operating system.
Despite some devices failing to get promised software updates after just months of launching, one handset that's proven to receive timely updates time and time again is the HTC HD2. If the HD2 doesn't sound entirely familiar to you, that's because it was originally a Windows Mobile 6.5 smartphone that launched all the way back in November of 2009. However, old age aside, the love and support around this famous handset has seen it get unofficial ports to Android on a pretty consistent basis.The phone's been updated to
Lollipop
, Marshmallow, and even
Windows Phone 8
, and
Windows RT
. Seven years later, that love and passion for the HTC HD2 is still alive and well with the phone's most recent update to Android 7.0 Nougat.
The update comes by way of XDA Developer Senior Member "macs18x.", but similar to other updates that the HD2 has gotten, there's nothing about this port to Android Nougat that makes the phone a usable daily driver at all. You see, since the HD2 has just a measly 448 MB of RAM to work with, only audio and Wi-Fi connectivity are currently working on the phone. This shouldn't come as much surprise since we're dealing with a phone that first launched all the way back in 2009, but it's still pretty incredibly to see a smartphone this old continue to get support from the community around it. Although the HTC HD2 isn't the most functional with the latest update, it's just more proof that this is a smartphone that refuses to die.