Amazing HTC HD2 does it again! Dated device ported with Android 5.0.1
41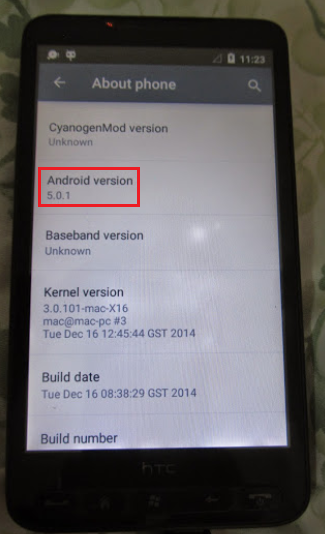 The HTC HD2 ported with Android 5.0.1
The phone that never dies, the
HTC HD2
, is back again, this time fitted with Android 5.0.1. The former HTC flagship originally ran Windows Mobile Professional 6.5 when it was launched overseas in 2009. A few months later, a version for the states
was offered exclusively for T-Mobile
. What blew everyone's mind at first was the 4.3-inch display, with one reviewer swearing that this would be the largest screen ever made for a smartphone!
Over the years, we have seen the HTC HD2 run
the forked version of Android
employed by the
Nokia X
,
FirefoxOS
,
Windows RT
(!),
Windows Phone 8
,
Windows Phone 7.5
, and dual boot
Android and Windows Phone 7
. Speaking of Android, the HTC HD2 has been
fitted with KitKat
,
JellyBean
and
Froyo
.
The Android 5.0.1 ROM is said to be in early alpha build, and only the display and audio are working at this point. But XDA member macs18max says that he will continue to work on the port.
There you have it. The majority of Android devices have yet to be updated with Android 5.0, but a Windows Mobile powered phone from 2009 is running Lollipop (albeit with limited capabilities).
source:
XDA