The Google Nexus 4 is taken apart
29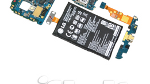 The
Google Nexus 4
is the latest stock Android handset and
has already sold out in the Google Play Store
. The gang at iFixit did their usual teardown and found some interesting tidbits about the device. For example, the rear cover of the phone, usually just a slab of plastic designed to keep the battery from falling out, is actually a
beehive of activity
on the Google Nexus 4. That is where the NFC antenna lies and a few pressure contacts power up the NFC antenna and connect the induction coil used for wireless charging, to the motherboard. Even though the Google Nexus 4 supports wireless charging, the accessory does not come with the phone out of the box.
The teardown did have its difficulties. Getting to the battery was a little tougher than usual, requiring the removal of two screws, a connector, and some adhesive material. Speaking of the battery, instead of putting the Micro SIM card under the battery, LG put it on the side of the phone and included a tool to pop out the card when needed.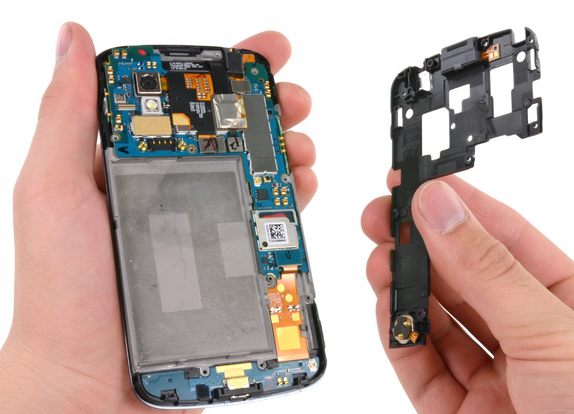 The back cover of the Google Nexus 4 contains the NFC antenna
Some of those who ordered the device found out via email that the device is on backorder and that
they will have to wait as long as 3 weeks
for the phone to arrive. Until the handset does land at your home or office, you can go through the teardown below and look at what's inside the handset you're waiting for. If you are a butterfingers type, you might find it of interest that according to iFixit, the Google Nexus 4 has a repairability rating of 7 out of 10, with 10 being the easiest to fix.
Making it easy to repair the phone, all it takes is a screwdriver to open the device and the unit is held together using common screws of four varying lengths. Once the back and inner frame are removed, the pressure contacts make it
easy to replace
the components inside the phone. On the other hand, getting to the battery makes repairing the unit harder than other phones. Because of the adhesive used to keep the fuel cell in place, trying to remove it could lead to an accidental puncturing of the battery. In addition, the glass is fused to the display and the frame meaning a crack in the glass will require replacing the display and the frame, an expensive proposition.
source:
iFixit