The Garmin vivofit jr. is a fitness tracker for youngsters
4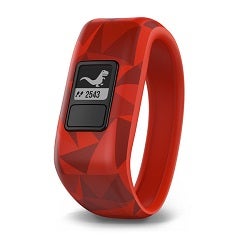 If you're someone who's in the market for a new fitness tracker, there's no shortage of options for you to choose from. Fitness trackers have surged in popularity over the past few years, and as a result of that surge, we've seen heaps upon heaps of these gadgets released into the market. Want a bare-bones fitness tracker that's affordable and tracks just your steps and sleep? There's one out there for you. What if you want your tracker to receive and display notifications from your phone? That exists too. But what about your kids? What if you want to equip them with a fitness tracker to encourage a healthy lifestyle for them as well, but also want to make it fun for them to wear?
As an answer to this question, Garmin has released their all-new vivofit jr. The vivofit jr. is the company's latest fitness tracker and the newest addition to their vivofit line. The vivofit jr. is designed for kids between the ages of about 4 and 9, and in addition to tracking the basics like steps walked and total time slept, the tracker will also remind kids throughout the day to meet their daily recommended goal of 60 minutes of active time. The tracker itself features a monochrome display that's viewable in sunlight, and the tracker is even rated for water resistance at 5 ATM. However, perhaps the most interesting aspect of the vivofit jr. is the free mobile app that accompanies it.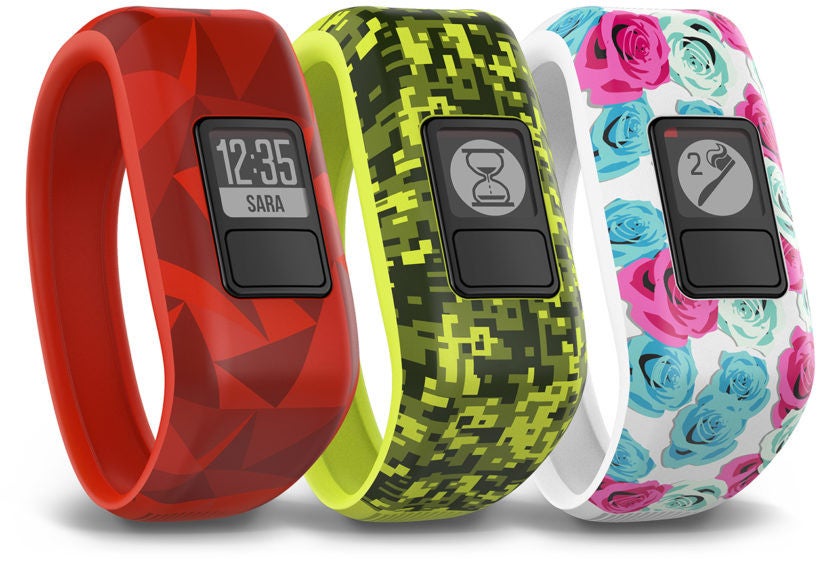 The app allows parents to observe their child's activity throughout the day, set step challenges for the whole family to muster up a little bit of friendly competition, and even assign chores and tasks to their kids. When these tasks are completed, kids will be able to earn coins within the app that they can then use to redeem for a reward that has been set for them. Garmin has included a list of various chores that you can set to repeat on a daily or weekly basis, and you also have the ability to create your own custom chores for your kiddos to do.
Kid-centric fitness trackers are nothing new, but it certainly looks like Garmin has taken an extra step with the vivofit jr. to make it one of the most appealing options out there. The vivofit jr. is available right now through Walmart, Toys"R"Us, and Dick's Sporting Goods, but Garmin has said that more retailers will be carrying the vivofit jr. "later this fall." The vivofit jr. comes in a variety of different colors for both boys and girls, and it has a retail price of $79.99.