The FCC has announced the opening bids for next year's 600MHz spectrum auction
1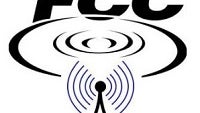 The spectrum auction set to take place in 2016 is expected to bring in a healthy bounty of cash for current license holders as well as the federal government. While there is some dispute about how much money the whole affair will bring in, there is little doubt competition will be fierce for these premium bands of radio waves.
The FCC has largely ruled on how the auction will be handled, how spectrum reserves for smaller competitors will be triggered, and now where bidding is expected to begin.
The biggest markets will obviously command the most amount of money. Licenses in New York City or Los Angeles may see final bids in the billions of dollars.
Currently, these channels are used by television broadcasters. The FCC is structuring part of the auction as an "incentive" auction, or "reverse" auction. In this scenario, bids start high, then decline as current license holders decide if they want to sell their spectrum. Even in that situation, it is quite possible that some broadcasters will cash-out and simply go off the air. Others will migrate to another frequency or other type of media delivery. There will also be a traditional auction format as well.
Bids for markets like New York City will start at $900 million. That is significantly higher than previous estimates because of the huge success of the AWS-3 auction earlier this year. That has some at the FCC thinking the 600MHz auction, set to take place in the first quarter of 2016, thinking total proceeds will exceed $60 to $80 billion.
However, Sprint, along with its deep-pocketed parent, SoftBank, is
not participating in the auction
. AT&T is on the record that those figures are unrealistic – highly plausible given the $20 billion in spent earlier
this year in the AWS-3 auction
, along with $49 billion
to buy DirecTV
, and another $5 billion or so to buy
Mexico's Iusacell
and
Nextel
.
For its part, Verizon has spent smaller amounts
on AOL
and the AWS-3 auction, but recently leveraged itself pretty good to the tune of $130 billion to buy out
Vodafone's share of Verizon Wireless
.
T-Mobile and its high-energy CEO, John Legere, says it will be an "aggressive bidder" in the auction. Relative to its size and scope, plus whatever assistance it may or may not get from majority owner Deutsche Telekom, it is not clear how to measure "aggressive" in terms of dollars and cents.
Broadcasters have until December 18th to decide if they want to participate in the auction, and companies interested in bidding in the auctions must submit their applications by January 28, 2016.
sources:
re/code
and
The Wall Street Journal