The Engineer Guy explains how smartphones know up from down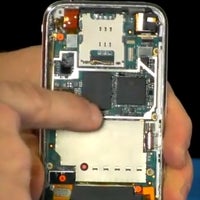 One of the less-touted components that you will find inside of a smartphone or a tablet is its accelerometer – a small component that reacts when the device is being moved or rotated. Thanks to this tiny piece of silicon, your handheld can detect whether you are holding it sideways or in portrait mode and respond adequately, usually by rotating the display in the correct orientation.
But how do accelerometers work?
That is a question for Bill Hammack, also known as the Engineer Guy, who reveals the inner workings of every day gizmos in his YouTube show. And as you can already guess, accelerometers were last episode's topic.
So, it turns out that accelerometers were a bit more complex that we though they were. The elements that go inside one are so small that manufacturing them by hand or with a machine is practically impossible, which is why some chemical trickery must be used instead. Curious to know more? Then just sit back and check out the video that we have embedded below.