The Classic version of Samsung's Gear S3 can now be purchased with LTE connectivity
11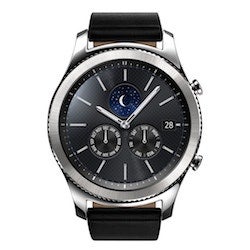 Although 2016 was a somewhat quiet year for smartwatches, there were still plenty of big-hitters that were released to keep things interesting for those already sold on the idea of strapping a computer to your wrist in order to get convenient notifications and other functionality without having to dig your phone out of your pocket. The Apple Watch Series 2 proved to be a solid upgrade for those in camp iOS, and although we didn't see any big smartwatch releases from the likes of Motorola or LG for those using an Android-powered handset, Samsung introduced a big, powerful wearable in the form of the Gear S3.
The Samsung Gear S3 comes in two distinct models, the Frontier and Classic, with each one boasting a drastically different design language. The look of the Frontier is catered towards those looking for a rugged and durable outdoorsy type of watch, whereas the Classic is better equipped for people who want their smartwatch to look right at home when worn with a suit. Having these two different styles to choose from is awesome, and while both the Frontier and Classic are pretty much the same in every other aspect aside from looks, one advantage that the former has over the latter is the fact that it supports LTE connectivity - allowing you to use the Gear S3 Frontier as a completely standalone device without the need to have it connected to a smartphone.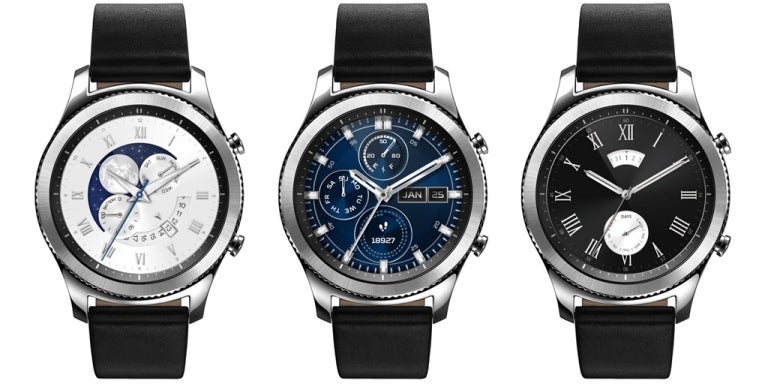 This is a feature that makes a lot of sense on a smartwatch that's catered towards people who want a gadget that they can take outdoors with them and not have to bring their phone along to still stay in touch with friends and family members, but not being able to get the Classic variant of the Gear S3 with this additional functionality certainly is a bit of a bummer. Thankfully, it appears that Samsung is starting to do something about this. Samsung has just released a version of the Gear S3 Classic with LTE connectivity on SK Telecom in South Korea. The wearable features a price of 451,000 won (around $390), and it also comes equipped with three exclusive watch faces that have been built just for this new model.
Samsung has yet to announce any plans for bringing the LTE-equipped Gear S3 Classic to the States or anywhere else in the world outside of South Korea, but we're certainly hoping that the company does. This isn't a particularly huge update, but it's one that we'd love to see expand to more markets soon.