The BlackBerry KEY2 has been announced: improved keyboard, Optical Superzoom, 2-day battery life
19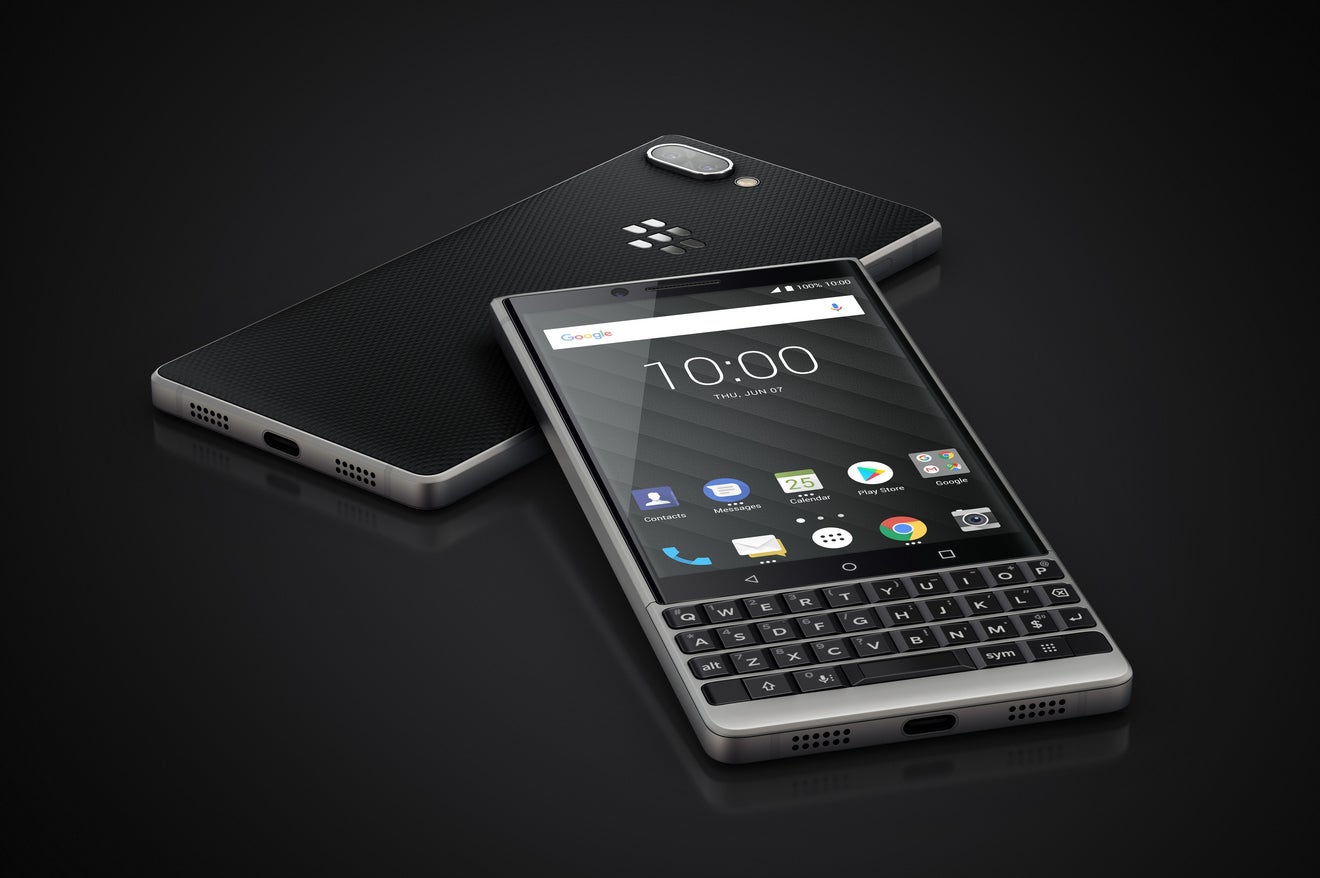 The BlackBerry KEY2 has just been announced. It's a reiteration of last year's KEYone and it looks like this is the smartphone that TCL Communication wants to push as its flagship device. Rocking the latest improvements in software and hardware and introducing a few features for the first time ever seen on a BlackBerry phone, let's dive in and see what it's all about!
Design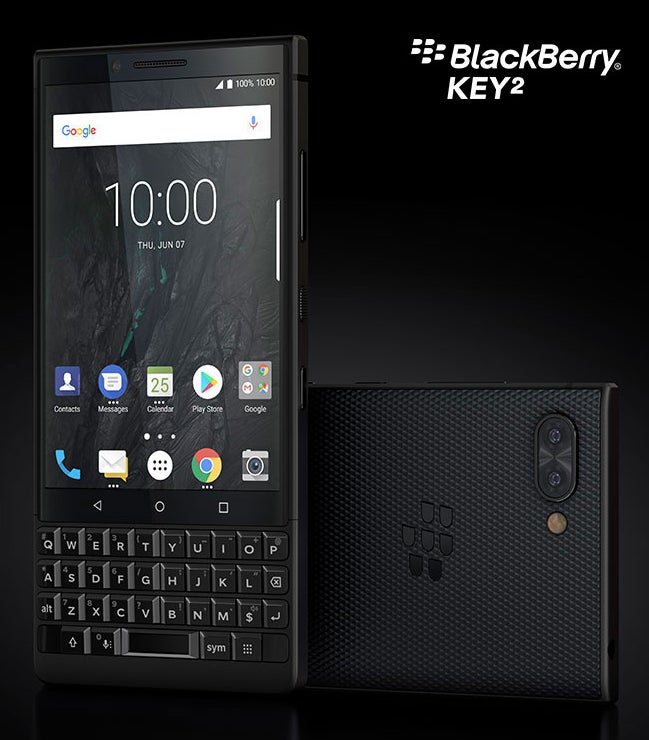 The BlackBerry KEY2 looks a lot like its predecessor from last year. We don't mean this in a bad way, not at all. It's a classy-looking device, with a series 7 aluminum frame, the signature hardware keyboard up front, and a diamond-patterned, grippy rubber back.
On the front, there's still a 4.5-inch display with an almost square-ish 3:2 aspect ratio. The keyboard below it has seen slight refinements. Its keys are now 20% taller than the ones on the KEYone for a better tactile feel, with a more pronounced fret design for a more comfortable touch type experience.
There's also a new key — called the Speed Key, this one will give you quick access to a grand total of 52 customizable shortcuts. These could be anything from launching apps to triggering specific functions or calling your favorite contacts.
You'll also notice that the keys are now matte, instead of glossy, for a softer feel. However, they still retain the trackpad functionality and yes, there's still a fingerprint scanner embedded under the space key.
Hardware and camera
Much like last year's edition, the BlackBerry KEY2 still has a midrange processor. It's the octa-core Qualcomm Snapdragon 660 ticking at 2.2 Ghz — definitely no slouch, mind you, but also not the absolute best that's available in the market.
However, it does come with 6 GB of RAM, which is quite generous even for 2018's flagships, and will be available in storage variants of either 64 GB or 128 GB. Whichever one you pick, you will still have the option of enhancing that further via a microSD card slot.
You may have noticed that there is a dual camera module on the back. That's a first for BlackBerry phones and, we have to say, sounds quite promising on paper. There are two 12 MP sensors back there and the secondary camera sports a telephoto lens. Yes, this means we will be getting Portrait Mode shots, but there's also this thing that TCL calls "Optical Superzoom".
Basically, in order to improve zoomed-in shots, the BlackBerry KEY2 will take a few photos for every time you press the shutter button. Then, it'll stitch these images together to deliver a single noiseless image. Kind of like Google's HDR+ concept, but used to improve the phone's zoom shot features.
On the front, there's an 8 MP camera and the display will be able to flash in bright white when you need a selfie flash.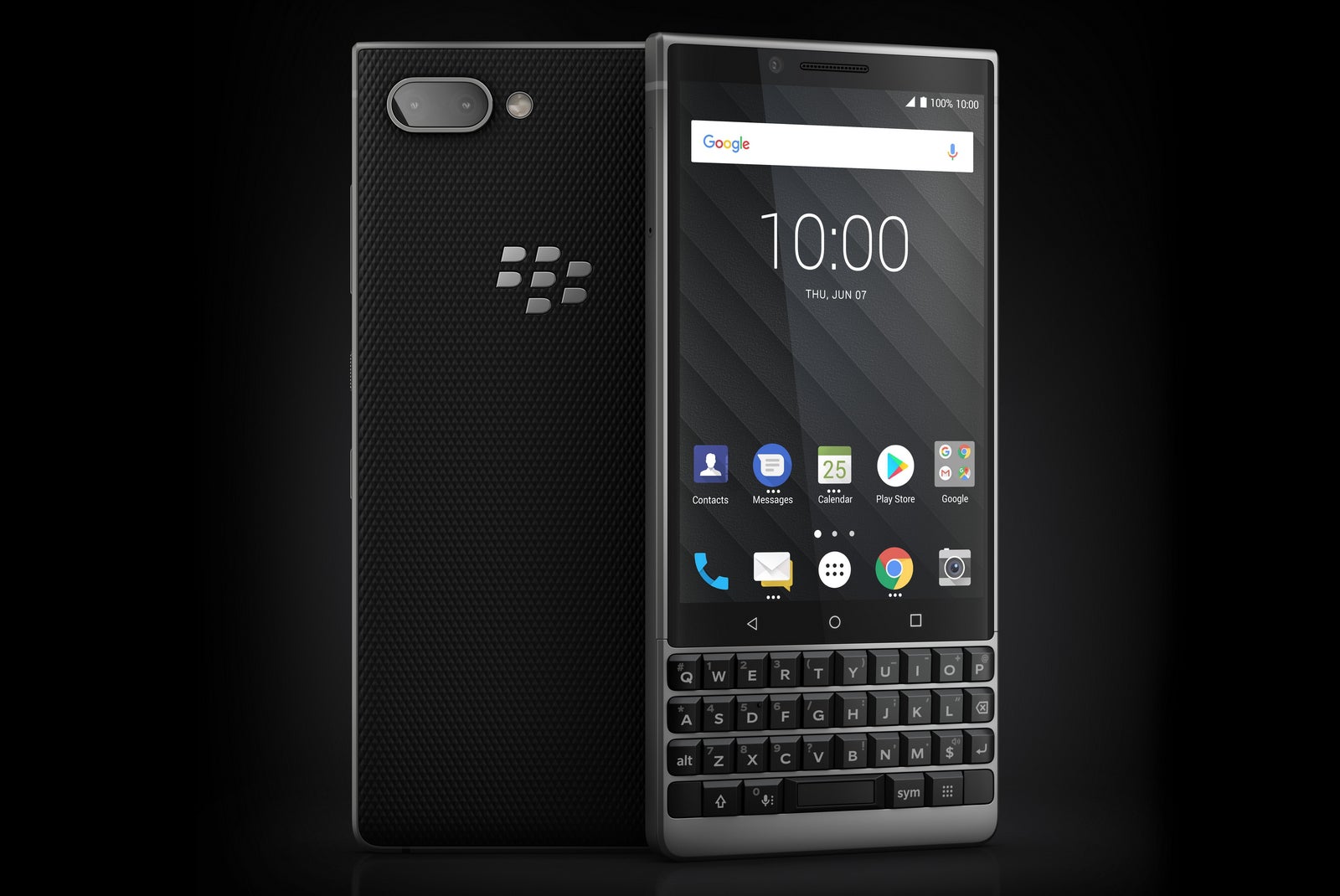 The KEY2 will support Google Lens, meaning you will be able to feed whatever your phone is "looking" at through the Google Assistant and find products, information about locations or monuments, et cetera.
With a 3,500 mAh battery in the trunk — yes, it seems the rumors for a smaller battery were wrong — TCL promises that the BlackBerry KEY2 will be able to achieve a 2-day battery life. Of course, we will have to put that claim to the test, but it's worth noting that we did find the KEYone's battery life to be quite impressive when we reviewed it last year.
Software
The BlackBerry KEY2 will, naturally, come with Android 8.1 Oreo out of the box. But wait, there's more good news. The phone has been endorsed by Google's Android Enterprise Recommended program, which means that it will be receiving monthly security patches as required by Google. It also comes with a guarantee of at least one major Android update to be pushed to it down the line. In other words, this phone should get Android 9 P at the very least.
Of course, being a BlackBerry phone, the signature BlackBerry Hub is at the core of the experience here with its business-oriented software package and the BBM secure messaging platform.
The BlackBerry KEY2 will also have the Locker pre-installed on it. This is a feature that was added to the KEYone via a post-launch patch. Basically, it's a secure folder, which only opens up via a passcode or your fingerprint. It doesn't sync to the cloud, so anything you put in there stays there. The camera software works in sync with the Locker — if you tap on the fingerprint scanner, instead of the shutter, it takes a photo and instantly sends it to the secure folder, instead of your gallery.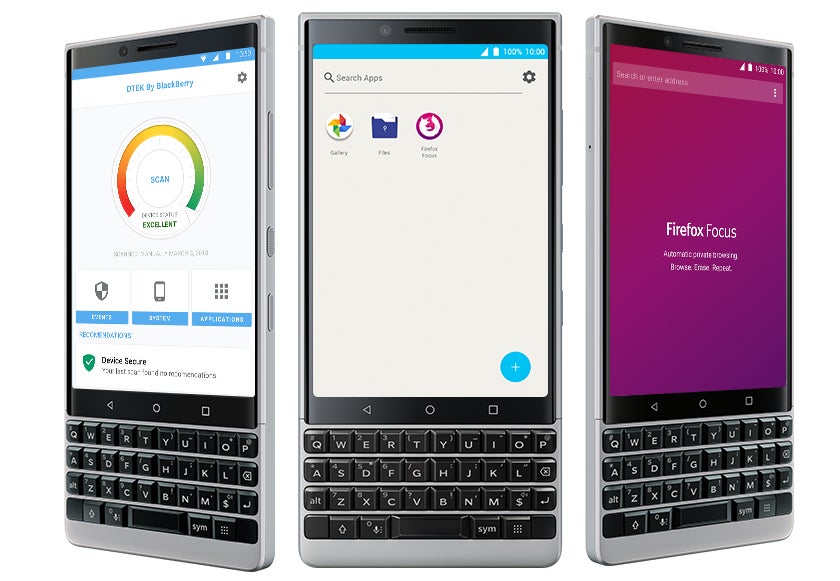 The DTEK security service is also here, giving you at-a-glance information about various app permissions and fishy activity on your phone. Even if there's nothing wrong with your phone right now. the new Proactive Health Check feature will perform a deep scan of all your apps and detect any potential weeknesses, letting you pre-emptively take care of problem apps.
Price and launch
TCL will kickoff the BlackBerry KEY2 shipments sometime later this month globally. We assume carriers will make sure to individually announce when the phone would be hitting their roster.
The price is a bit of a shocker — it'll retail for $649. With its midrange hardware, it'll definitely get some scoffs from the general poweruser crowd. However, it may still find its way to the hearts of BlackBerry users worldwide. We'll have to wait and see.