The Apple Watch in 2024: Bigger displays, Apple Watch X, and mciroLED Apple Watch Ultra
1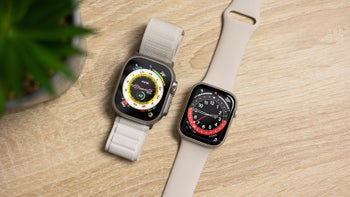 You know the year ahead of Apple will not be particularly eventful, when we are already seeing rumors about 2024. It is hardly a secret that this year the Cupertino company will be focusing almost exclusively on its VR/AR headset (rumored to be dubbed the
Reality Pro
), the
iPhone 15
, and more specifically according to leaks, the
iPhone 15 Ultra
.
Nevertheless, a new rumor indicates that
Apple
has big plans for the Apple Watch in 2024. According to a
report
by Omdia, a technology research firm, which was subsequently covered by MacRumors in
a dedicated article
, Apple will be introducing major updates to all three of its Apple Watch models in 2024.
Firstly, the standard Apple Watch series will likely follow in the footsteps of the iPhone and debut as the "Apple Watch X" in its 10th iteration. For reference, the tenth-generation iPhone was also marketed as the
iPhone X
- a strategy that proved to be very successful.
In addition to the new moniker, the Apple Watch X will reportedly come in two sizes, each bigger than the respective 41mm and 45mm versions of last year. The smaller model should have a 1.89" display, while the bigger - a 2.04" one. It should be noted that because of the curved design the usable screen real estate will actually be less.
Secondly, the Apple Watch SE 3 will likely adopt the slimmer bezels of the current
Apple Watch 8
. This will also allow for a slightly bigger display as well.
Lastly, and most interestingly, the
Apple Watch Ultra
will get a bigger 2.13" microLED panel in 2024. The new display technology should make the sports-oriented wearable even more durable, and will likely expand its already impressive battery life.
The report mentions that, while 2024 will be a big year for the Apple Watch, the lineup will receive incremental updates sometime this year, with the Apple Watch 9 expected to feature the same display as its predecessor.