The Apple Watch 1.0.1 update rocks, here's how to install it
29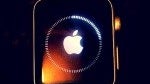 The Apple Watch got a much welcome firmware update to version 1.0.1. We haven't gotten ours just yet, but users are reporting improved app loading times, faster data display in native and third-party apps, as well as smoother and more responsive swipes.
To top it all off, Apple has made Siri reply faster and more accurately to your queries, tweaked stand activity to take more accurate measurements, adjusted calorie tracking, improved distance and pace data measurements, and stabilized third-party apps. Animated watch faces load faster, too, and more emojis are available
If you are an Apple Watch owner, you surely don't want to miss out on this goodness, do you? Don't worry, in this tutorial, we'll show you how to do it.