The Alcatel Idol 4S with Windows 10 now costs just $288 (or $12/month) on T-Mobile
7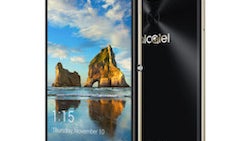 If you're a fan of using Windows 10 Mobile as your daily operating system for your smartphone, you might be feeling a bit letdown by the current offerings that are on the market. The HP Elite X3 is quite powerful and offers a lot of flexibility in regards to how you can use it, but its high cost of $799 is a bit too much for most people's wallets. The Lumia 950 was supposed to be the saving grace that Windows 10 Mobile needed, but its lackluster build quality and other myriad of issues held it back from being anything too special.
Back in November of 2016, Alcatel released a variant of its Idol 4S smartphone running the Windows 10 Mobile OS. This was just the second time we'd seen an OEM release a smartphone with the Windows Mobile operating system on a piece of hardware that was previously running Android (the HTC One M8 being the first), but it unfortunately launched at a price that was a bit too steep for what it brought to the table. The Idol 4S with Windows 10 Mobile wasn't necessarily the most expensive phone on the market when it initially hit the scene at $470, but its most recent price cut to just $288 makes it a much more appealing product.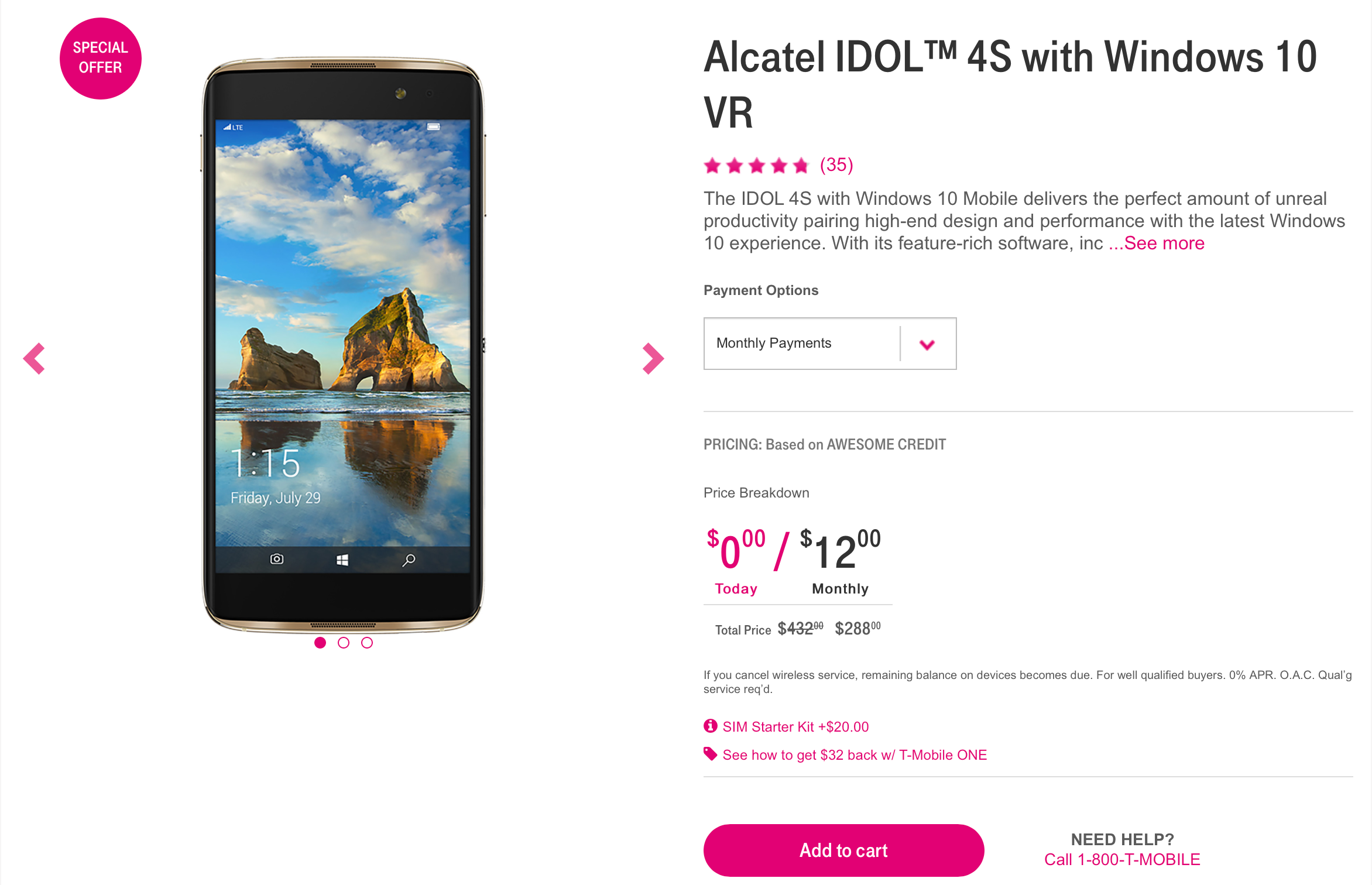 The deal is an exclusive to T-Mobile, and while it did receive a decrease in cost down to $432 back in January, $288 is the lowest advertised price we've yet seen for the phone. For just $288 outright through T-Mobile (or $12/month), the Alcatel Idol 4S with Windows 10 Mobile offers a 5.5-inch 1920 x 1080 Super AMOLED display, Snapdragon 820 processor, 4GB of RAM, 21MP rear-facing camera, and a 3,000 mAh battery. The Idol 4S also boasts a glass and metal construction, the ability to use the phone as a Windows 10 computer with Continuum, and a free pair of VR goggles.
There's currently no word as to how long this deal will be available for, but if you're interested in a new Windows 10 smartphone, this is one of the best ways you can spend your money right now. Being able to secure all of those specifications for under $300 is a pretty sweet deal, but just make sure that you're a current T-Mobile customer or that you've got coverage in your area before you make the plunge.