That's odd: Apple is using two accelerometers with the new iPhones
20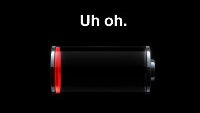 When it comes to the iPhone, you can pretty much count on the various enthusiast and professional publications to perform just about every test imaginable on it. Last week, for example,
Chipworks went ahead and disassembled the iPhone 6 and 6 Plus
in order to inspect exactly what they ware made of in terms of hardware, and stumbled upon something pretty odd: the new iPhones had not one, but two separate accelerometer devices on-board. One by InvenSense (MPU-6700), and another, by Bosch (BMA280).
The accelerometer in your phone is the device that allows you to change the orientation of the UI or steer left and right in Asphalt 8. It's an integral part of what makes a phone smart, but not really a very intriguing topic on its own. Apple's inclusion of two of those, however, is.
After digging further, the folks behind
Chipworks
concluded that Cupertino likely had battery savings on their mind with the implementation: the Bosch sensor is a 3-axis accelerometer and draws less power than the 6-axis InvenSense accelerometer. That latter one is far more precise, but generally draws far more power, and so it's only turned on when sensitivity is of importance -- like when you're gaming. If you're simply looking to change the interface orientation from portrait to landscape, however, the Bosch chip is the one that the new iPhones are likely making use of, not least because it also has a lower start-up time.
In all, while this likely helps the new iPhones conserve some energy,
our battery benchmark indicates
that you can only optimize a battery so much -- after a certain point, you just need more capacity.