Tesco to bring self-branded Galaxy S5 competitor to market by the end of the year
1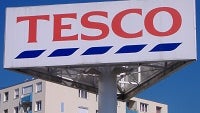 In the United States, folks may only have known of Tesco through the grocery brand it once onwed, "Fresh & Easy." It has since divested that company after losing a couple billion dollars in the venture.
Otherwise, think of Tesco as Walmart, but based in the United Kingdom and with a concentration on food products. The company retails nearly everything, has thousands of stores, and hundreds-of-thousands of employees around the world. Tesco also operates as a mobile carrier (MVNO) in the UK, Ireland, Slovakia, and Czech Republic.
Retailers this big often get into making stuff too, leveraging existing relationships, and then put their own brand on it. Last year, Tesco introduced its Hudl Android powered tablet. Other chains in the UK
followed suit to compete with the budget slate
.
Tesco is now leveling its sights on introducing a smartphone, which will also be powered by Android. Unlike its budget-minded tablet though (of which there will be a new one introduced in September), Tesco plans to make the smartphone more of a flagship design, with specs that would be comparable to the
Samsung Galaxy S5
, and it will be priced aggressively.
That is no small feat. Naturally, the Tesco phone will come with Tesco branded services installed. The device, according to the company's CEO, Philip Clarke, will be available by the end of this year. Those pre-installed services will ostensibly involve Tesco's retail products, banking services, and the device will likely be available on its branded mobile service.
Spec-wise, we know nothing. You might be prompted to think that Tesco has no idea what it is getting into taking on a flagship the likes of the Samsung Galaxy S5, however, Tesco Mobile sells the S5 as part of its line-up, as well as the
HTC One (M8)
. Given that, we will be very interested to see what Tesco puts together. By aiming for a bar set as high as the S5 and the M8, there is really no way Tesco can skimp on anything.
source:
BBC