Telegram secure instant messaging app review: encrypted speed
10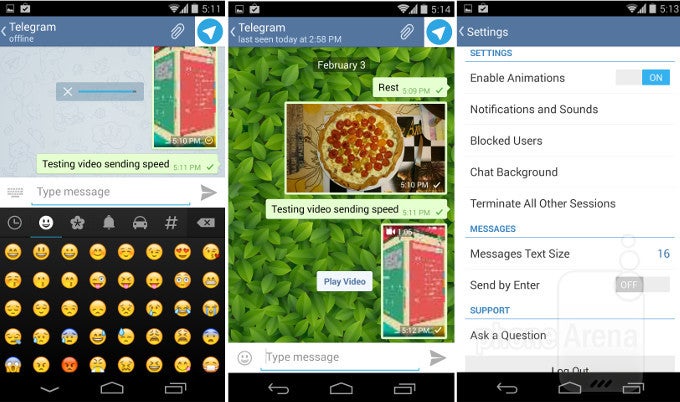 | | |
| --- | --- |
| Developer: Telegram LLC | Download: Android |
| Category: Communication | Price: Free |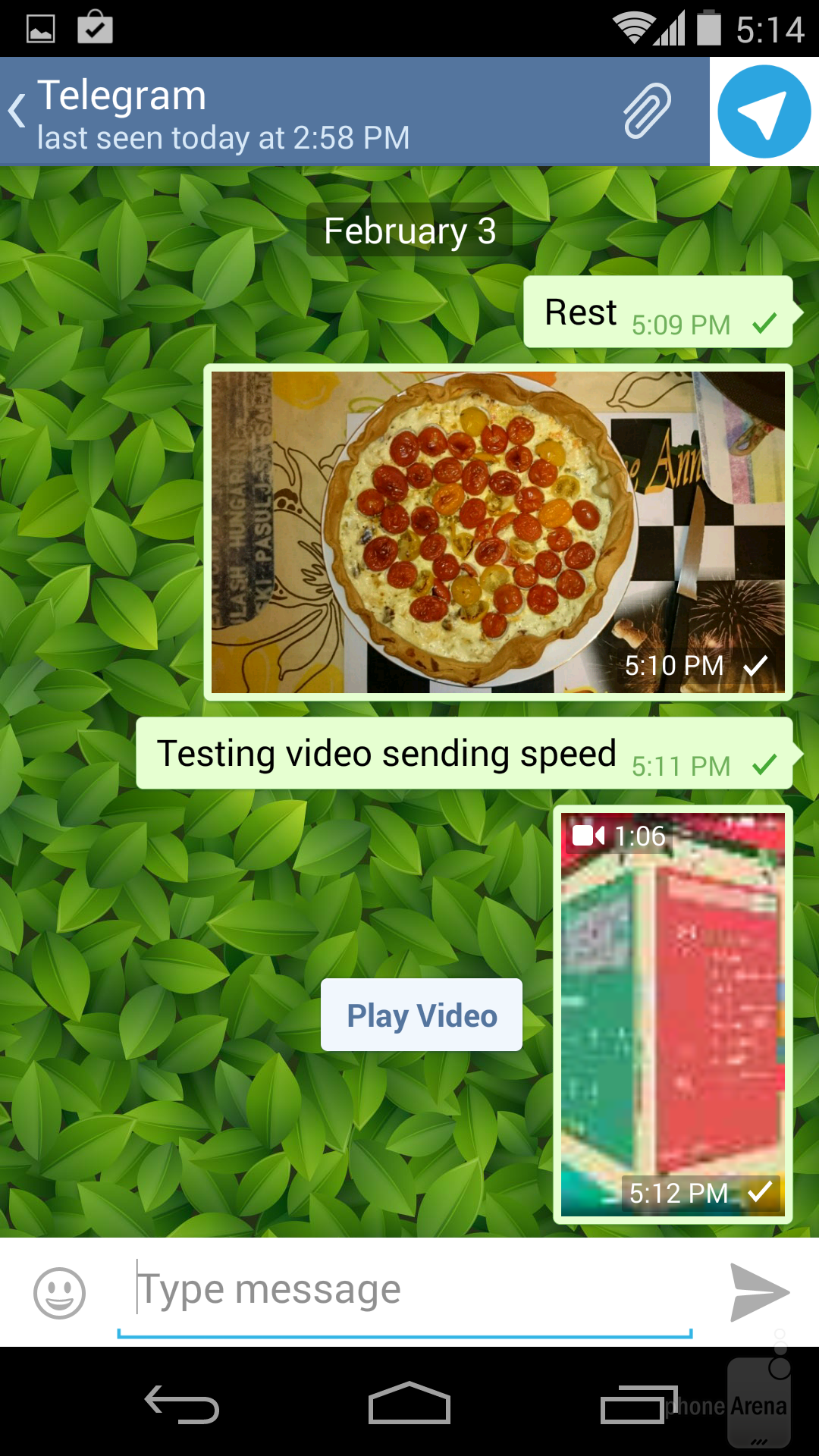 Look, Mom, no NSA!
Ever since the NSA snooping on our every line of communication became known, a new breed of apps has emerged, focused on security and encryption. The Telegram instant messaging application is one cross-platform newcomer to this space, offering snoop-free communication with self-destructing messages, but also focusing on the speed of delivery.
Telegram is a no-frills messaging app, which is either a bit refreshing in the era of IM brands loaded with emoticons, group video chat, and social networking integration, or a bummer, depending on how you look at it. For instance, it doesn't offer voice conversations, like the bigger IM names, but one of its backers recently launched a contest, claiming he will give $200 000 to those who break Telegram's encryption algorithms by March, 2014. That shows a certain level of confidence in the app's core function to deliver messages no one but the people you chat with can see.
The developers claim that Telegram is the fastest IM network out there on account of the decentralized infrastructure, that has data centers all over the globe, routing you through the closest possible server. We suspect this will also make it harder for the authorities to subpoena any particular provider, but the security features don't end here. We already told you about the end-to-end encryption your messages will boast, leaving no trace on the servers even, but you can also set them to self-destruct after a given period from the mobile devices themselves, so you can rest assured all footprints of your communication will be gone after the chat session is over.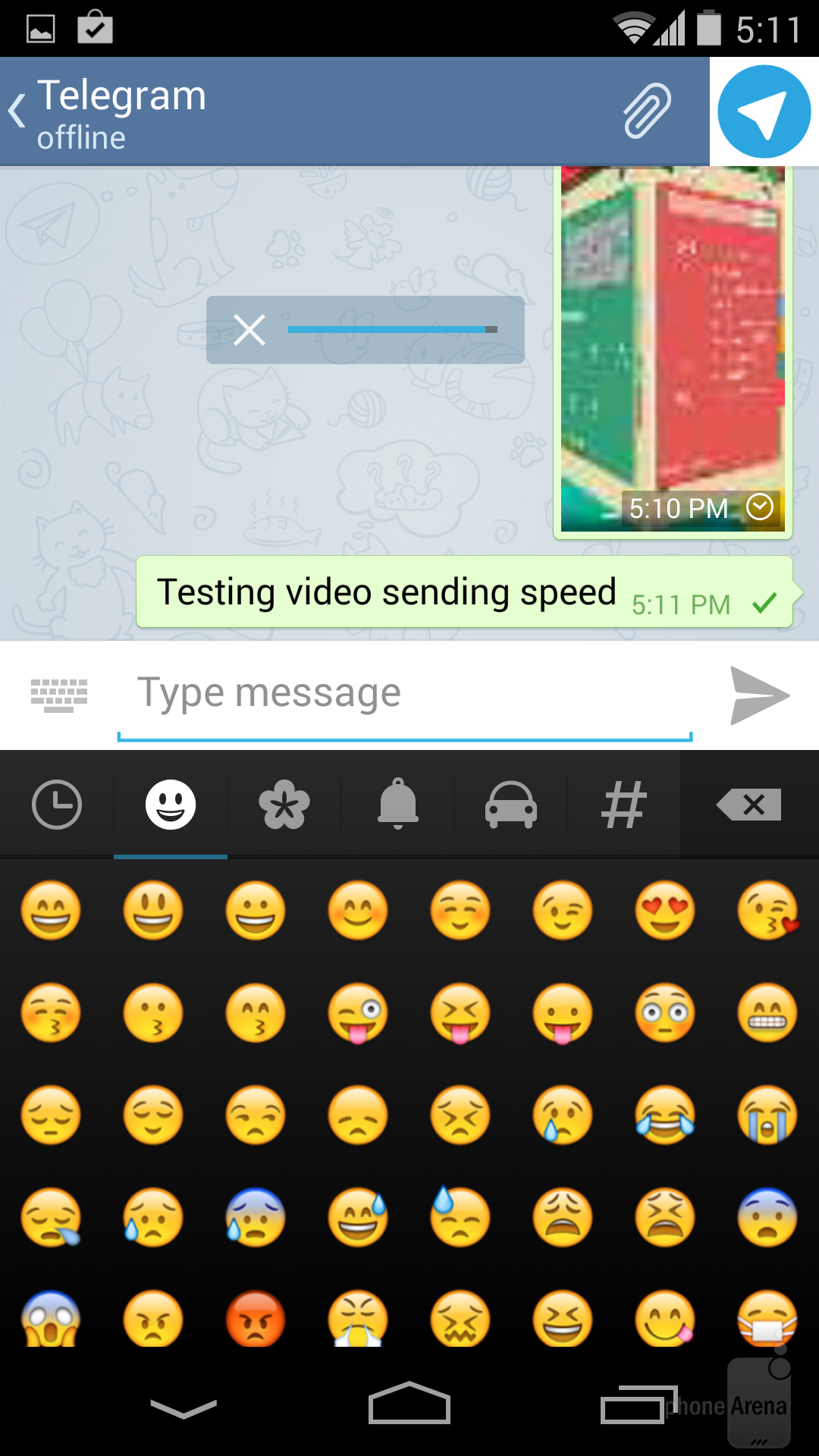 Pretty neat for privacy freaks, but should you decide you need your messages stored for future access, they will be securely encrypted in the cloud, so you can access them any time from any Android or iOS gear. In addition, there are no messages size and length restrictions, and you can forward media and files with your messages, including videos up to 1 GB of size. Group chats can include up to a hundred people at once, so quite a large team can take advantage of the app, too. Telegram's backers promise that it will always be free, with no ads, internal purchases or subscription requests even.
Overall, Telegram does what it says on the tin - it's a plain Jane secure messaging app that doesn't even offer voice calls, as it's built from the ground-up with encryption and speed in mind, optimized to work on even the most feeble of connections, with record fast delivery of messages and media. The ability to set a self-destruct timer for the messages on all sides, and the decentralized servers with end-to-end encryption means Telegram should be near the top of your list if you are looking for a secure communication venue in the day and age of quickly disappearing online privacy.
| | |
| --- | --- |
| Developer: Telegram LLC | Download: Android |
| Category: Communication | Price: Free |