Teens want Santa to bring them the Apple iPhone and Apple iPad this Xmas
99+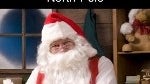 Remember when you used to ask Santa for a Red Radio Flyer Wagon, a Mickey Mantle autographed glove or, if you're female, a new Barbie doll? Things have certainly changed. Brokerage house Piper Jaffray spoke with teenagers at schools across the U.S. from Aug. 29 through Sept. 27, as well as from an online survey, to determine what gifts they would like this holiday season. In this 11th annual survey conducted by the securities firm, the
Apple iPhone
was near the top of the list with 3.4% of those surveyed wanting the iconic touchscreen phone as a holiday gift this year.
In all, 11.2% of the teenagers in the survey want some sort of Apple product under the tree. Back in 2008, only 7.3% of the teens asked requested a product made by the gang at Cupertino for the holidays. A large part of the increase came from the Apple iPhone which has tripled its presence on the list over those years. As more kids picture themselves unwrapping a iPhone for Xmas or during the 8 days of Chanukah, fewer have the
non-touch Apple iPod
in mind. Kids wishing for the non-touch iPod have dropped from 4.3% of those surveyed in 2008 to 2.1% this year. The number of those wishing for the
Apple iPod touch
has stayed static over the last 4 years.
Another reason for the increase in teenagers' holiday wish for Apple products has to do with the
Apple iPad
. Not around in 2008-2009, the tablet is on the wish list of 2.5% of the teens asked, up from 2.2% last year. The numbers jive with a recent poll taken by Nielsen showing that 24% of kids age 13 or higher plan on buying an iPad in the next 6 months. The same poll showed that the Apple iPhone and iPod touch have been among the top gifts for teens this year.
To put the Piper Jaffray survey in perspective, the
Microsoft Xbox 360
appears on only .3% of the lists of teens asked for their wish list and the
Sony PlayStation 3
appeared on .4 of the lists. The only items that beat out Apple products as a whole were
cash
at 22% and
clothing
at 15%, and we would bet that if you asked the kids who want the moola what they would spend it on, most would probably reply with the Apple iPhone.
source:
AppleInsider

All I want for Xmas is an Apple iPhone