Teens: Apple iPhone out, Samsung Galaxy S III and Microsoft Surface in
99+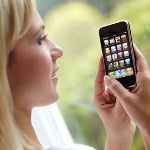 It appears as though Apple's success selling the
Apple iPhone 5
as the smartphone for everyone has helped the product lose it's cool factor amongst teens. Why are teens beginning to turn their collective back on Apple? One reason is that the iPhone is seen as being too popular to be cool. So what devices are cool enough for the kids? The
Samsung Galaxy S III
, the flagship Android handset, and the
Microsoft Surface
tablet by Microsoft are now "in" among teens. And look at how Samsung marketed its flagship smartphone this year. By making
Apple iPhone users appear to be old or geeky
in a series of television spots, it made Samsung Galaxy S III users seem young and cool. Similarly,
an ad run by Microsoft that shows kids dancing at a high school with the Surface tablet
helped the device attain "cool" status.
Apple iPhone 4
, the
Apple iPhone 4S
and Apple iPhone 5 were said to have incremental changes, including a larger sized screen in this year's model. Meanwhile, the Samsung Galaxy S III had a re-design and added a ton of new features, some of which are still being sent out via firmware updates.
Features like multi-windows
have really grabbed the attention of teens. For many, iOS is beginning to feel old.
Several teen opinion polls showed Apple on a downward trajectory. Regardless,
67% of affluent teens
say that for their next update they will be an Apple iPhone versus 22% who will buy a Samsung model. And while that might seem like a huge victory for Apple, just a few years ago the idea that a teen would want any phone other than an Apple iPhone would be considered blasphemy.
"Teens are telling us Apple is done. Apple has done a great job of embracing Gen X and older [Millennials], but I don't think they are connecting with Millennial kids. [They're] all about Surface tablets/laptops and Galaxy. Everything moves in cycles and you can't rest on your past glory. You've got to evolve to maintain relevance. Apple just needs to focus on innovation and teens will come back."-Tina Wells, Buzz Marketing Group

"Samsung and the Android platform is indeed a formidable competitor. But the interwoven ecosystem and flawless nature of Apple's products will make its growth prospects pretty much a sure thing for the foreseeable future. Remember, the entire U.S. smartphone market has just passed 50% penetration, so both platforms have nothing but growth ahead of them."-Matt Britton, Mr. Youth
source:
Forbes