Talk time lowered on AT&T's variant of the Nokia Lumia 920 and Nokia Lumia 820
14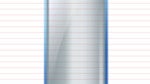 Let's face it, in this day and age
battery life and talk time
really matter when you are weighing the decision of which smartphone to purchase. This certainly explains the popularity of the
Motorola DROID RAZR MAXX
. The latter, with it's massive 3300mAh battery and 21 hour talk time, has been one of
Verizon's top sellers
since being introduced. The experiment went so well that Motorola is repeating it with the
Motorola DROID RAZR MAXX HD
.
Those not so fortunate to own a phone with such a high capacity cell must end up carrying a charger with them to take advantage of a free outlet whenever they can find one. In the car, perhaps more people are using their cigarette lighter for charging than for smoking (not that this would be a bad thing). So it might be upsetting to those who have been looking to purchase the
Nokia Lumia 920
or
Nokia Lumia 820
from AT&T. Nokia's website recently listed some battery related specs for both the AT&T model and the international model of the flagship Nokia Lumia 920 and it shows that changes have been made somewhere.

The AT&T variant of the Nokia Lumia 920 has lower talk time
When the Nokia Lumia 920 was introduced last month, the 2000mAh battery on board was said to provide for "
all day use
". While Nokia's site shows 10 hours of talk time for the phone based on 3G use, the AT&T version has been
cut to 9 hours
. Standby time has been cut from 400 hours on the global model to 320 on the AT&T edition while the maximum music listening time dropped from 67 hours to 52 on the stateside version. For those looking at the mid-range Nokia Lumia 820, the AT&T model is expected to offer 7.5 hours of 3G talk time versus 8 hours overseas. Standby hours drop from 330 to 260 while music playback time goes from 55 hours to 43 hours.
We don't know what accounts for the difference in these times. The battery itself appears not to have been changed from one version to the other meaning that it could be a firmware matter or something in the way AT&T's pipeline works. And there are going to be many out there wondering if a difference of just 1 hour in talk time is even worth mentioning. To those, we ask you to remember how it felt the last time your smartphone battery expired and each subsequent minute
felt like hours
.
While the downsized talk time probably isn't enough of a hurdle that potential buyers of either phone will quickly run to the Motorola DROID RAZR MAXX HD, battery life and talk time remain such a major smartphone issue that Google has apparently
addressed it in Android 4.2 with Project (honk, honk) Roadrunner.
source:
Nokia
via
WPCentral