Take a look at where Microsoft may plan to take augmented reality and wearables in the future
6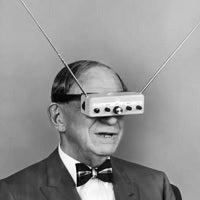 No, this is not an April fool's event. Facebook is not the only outfit getting into the virtual reality business
through its purchase of Oculus VR
. Microsoft has been working out a smaller deal for a company called Osterhout Design Group (ODG) for about $150 million.
ODG works on VR and AR applications for military and government agencies, and has been a driver in pushing the technology. Based in San Francisco, ODG has focused on ways to disrupt the market with computers becoming a true accessory to our daily lives.
There is speculation that Microsoft may only be in the game with ODG to get a piece of the action through patent fees. However, technology like this would be quite a handsome addition to all sorts of Microsoft products, not the least of which Xbox or mobile computing (Windows Phone, Windows RT, et al).
The products being envisioned by ODG not only have robust applications (first responders, entertainment, business or military), but these things look way better than Google Glass too. Below, we can see ODG founder, Ralph Osterhout, present at the EG 5 conference a couple years ago in Monterey, California.
The distinguishing factor for this AR/VR is the on-screen interaction, a virtual computer-like experience. With talent like this in your portfolio, we do not see any way that Microsoft will not develop this and make it part of its experience across different platforms.
sources:
WMPoweruser
and
TechCrunch