Tag Heuer teases its smartwatch in advance of next month's unveiling
24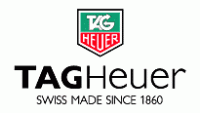 The Tag Heuer Connected smartwatch is supposed to be unveiled next month, and the watchmaker continues to tease the device. The latest image shows the smartwatch in the shadows, revealing something of a traditional look for the timepiece. The Tag Heuer smartwatch will be the first Android Wear powered timepiece to stray from Qualcomm's Snapdragon chipset, relying instead on an Intel SoC.
You might recall that
Tag's CEO originally called the Apple Watch too feminine
when it was first unveiled. Jean-Claude Biver, CEO of the luxury goods company LVMH that includes Tag Heuer, said that at first, he thought that the Apple Watch had been designed by a student. But the executive soon changed his mind. By the beginning of this year, Biver was raving about the Apple Watch. "
It's a fantastic product
," he said. "
An incredible achievement
."
The Tag Heuer Connected will be unveiled on November 9th, and will carry a price tag of $1800. Originally, the CEO talked about having more than 50% of the components sourced in Switzerland so that the product could be marketed as being Swiss made. But that might not be possible. One feature of the watch that Biver kept his word about, was its ability to stay relevant for a long time. Back in May, Biver was talking about ways to keep the watch elements the same as the years go by, but allow owners to update the technology. After all, no one wants to pay $1800 for a watch that becomes obsolete quickly. So a plan is in place that will allow owners of the Tag Heuer Connected to have the technology on the watch updated at certain intervals.
Until the watch is unveiled on November 9th, you can check out the shadowy teaser and try to discern what the wearable looks like in sunshine. Tag has also posted a countdown timer which ticks down the seconds, minutes, hours and days until Tag's new watch is greeted by the light of day.
source:
TagHeuer
via
SlashGear