Tablets may not be a threat to PCs after all
15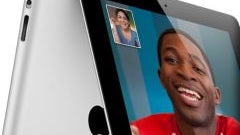 A recent study by The Nielsen Company detailed how tablet owners have changed the way they use their other electronic devices. And it seemed like largely
bad news for PCs
.
Thirty-five percent of tablet owners said they use their desktop less often or not at all, and 32% reported using their notebooks less often or not at all. Even eReaders suffered, with 27% decreasing use after purchasing a tablet.
But the NPD Group reports very different findings. They found that
only 14% of early iPad purchasers stopped using their personal computer. And from this past holiday season, only 12% of iPad owners have switched completely to the tablet
.
NPD points out that sub-$500 laptops grew by 21% during Q4 of 2010 and Q1 of 2011. And they think that this segment is the most vulnerable to being replaced by tablets, given their similar performance. NPD suggests that the dip in notebook sales is a separate issue from tablets. They point out that
75% of tablet purchasers hadn't planned to buy a new device over that time frame
, meaning that the tablet was a supplementary purchase, rather than one made in place of a new PC.
source:
Nielsen
via
Yahoo! News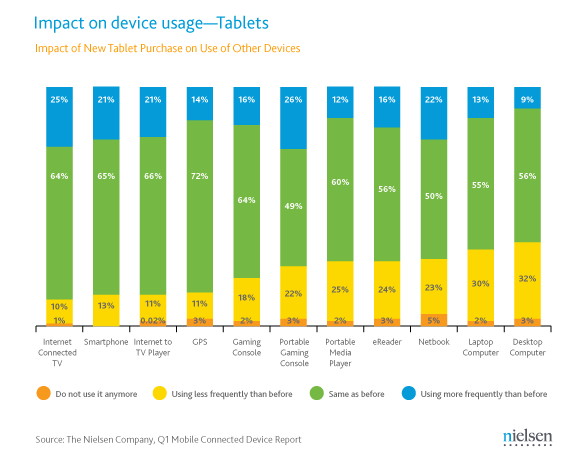 Recommended Stories