TSMC kicks off 16nm FinFET manufacturing in 2013, to test EUV at 10nm in 2015
7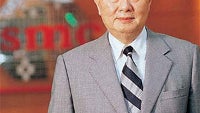 TSMC
has confirmed its plans to aggressively pursue 16nm FinFET chip manufacturing by the end of 2013, and it also expects extreme UV lithography to allow it to make 10nm silicon in late 2015.
TSMC is the world's largest semiconductor foundry, but is facing competition from Globalfoundries and Samsung. Led by 50-year silicon veteran Morris Chang, TSMC still expects growth in the teens this year while other fabless companies forecast 9% growth in 2013.
"It looks like we have another 7 to 8 years ahead in advances -- maybe more -- we can see in technology down to 10 and even 7nm,"
said the TSMC CEO Chang.
"Moore's Law is going to go on and we will be there -- if anyone pursues it, we will pursue it,"
he told an audience of several hundred chip designers.
source:
EE Times
Recommended Stories