T-Mobile's Galaxy S II wipes the floor with the iPhone 4S in this promo video (Sponsored Post)
28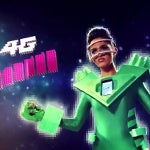 This story is sponsored by T-Mobile.
You may be one of those users who have finally given up on the Android vs iPhone wars and be willing to look at things in a slightly more level-headed way, but for T-Mobile the war isn't over. In fact, being firmly convinced in the super-powers of its Android powerhouses, the carrier has launched a new promo video showing how its own Galaxy S II is literally wiping the floor with the iPhone 4S inside a retro-style game world.

In what seems to be a pretty one-sided match, the T-Mobile Galaxy S II is using key features such as its fast dual-core processor and the carrier's 4G HSPA+ network in order to achieve flawless victory against the iPhone 4S. What do you think, guys and gals, does T-Mobile's Galaxy S II has what it takes to win such a fight in the real world?
---