T-Mobile's "Device Unlock" app will unlock your phone, if you have this one model
18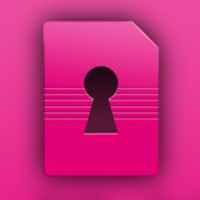 Now that President Obama has signed the bill
to make smartphone unlocking legal
, of course T-Mobile would be the first of the four major U.S. carriers to offer a related app. Called "Device Unlock," the app is available in the Google Play Store for Android flavored handsets. Right now, it is only useful for those with the
Samsung Galaxy Avant
, which means that a vast majority of T-Mobile customers cannot employ "Device Unlock" at this time. After a few updates, we're sure that the app will work with more models.
Just to show you how this does work, let's pretend that you do own a Samsung Galaxy Avant (unless you do happen to own that model). You will have the option for a temporary or permanent unlock. The first option is for those going overseas for business or vacation and plan on using a GSM carrier in the country they are traveling to. If you select permanent, you will never be able to stuff the genie back into the bottle. In other words, once you unlock your phone permanently, you cannot lock it again.
Remember that your contract has to have been completed, and your phone cannot have been reported stolen for you to be able to unlock it. And while the app is quite limited now, eventually it should cover more models. You might want to check in every now and then to see if your phone has been added.
source:
DeviceUnlock
via
RedmondPie