President Obama signs the "unlocking" bill, it is now legal to unlock your mobile phone
34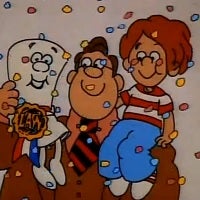 The
Unlocking Consumer Choice and Wireless Competition Act
, passed by Congress late last week, was signed into law by President Obama on Friday, making it fully legal to unlock mobile phones in the United States.
The new law undoes a decision made by the Library of Congress in 2012 to not renew an exemption in the Digital Millennium Copyright Act (DMCA), and thusly made it illegal for consumers to arbitrarily unlock mobile devices.
Almost immediately, petitions and new bills started to get drafted and indeed, a bill was proposed over a year ago to "fix" the DMCA, but nothing happened despite broad bi-partisan support. Undaunted, a new bill, sponsored by Congressman Bob Goodlatte (R-VA) and Senator Patrick Leahy (D-VT), was written and it pretty much
flew through both houses of Congress late last week
.
President Obama's signature makes it the law of the land, although, arguably only temporarily, as the "unlocking" law does not remove the obligation or power of the Library of Congress to examine if the reinstatement of this legal exemption shall remain, well, legal. That next review will happen sometime in 2015 which means the Copyright Office could make it illegal, again.
While it will not likely see any visibility during the current session of Congress, there are bills being prepared that would make the unlocking provision permanent. Expect this issue to make the news again in 2015.
source:
CBS News