T-Mobile to make it easier for customers to join Unlimited Loyalty Plan?
This article contains unofficial information.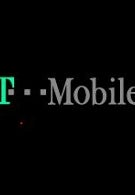 Mobile Burn reports that a T-Mobile customer was questioning a rep on the phone, asking why should he stay with them when there are many other carrier fish in the sea with lower prices. According to the web site, the T-Mobile rep told him that the #4 carrier plans to make it easier for existing customers to join their Unlimited Loyalty Plan as of April 1st. The plan offers unlimited minutes (hence the name) for $49.99 per month. The rules currently require that an account have 22 months of good standing just to get in the door. The rep told the source that there are other non-public requirements that have to be checked off before a customer can officially join the plan and that while the carrier has received calls about low cost carriers like MetroPCS and Boost Mobile, and understands how severe the current economic problems are, unlimited texting will not be included. Whether or not the rep was telling the truth or spinning a line just to keep an account at T-Mobile, we won't be able to say until April Fools day. And even then, are you going to believe any news that comes out on April 1st?
source:
MobileBurn