Seven more T-Mobile phones will be able to help protect their owners from getting scammed
3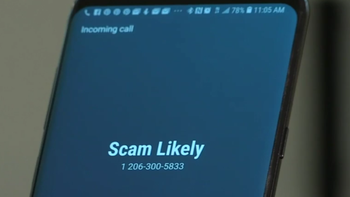 Back in January, T-Mobile announced that a software update added its "Caller Verified" technology to the
Samsung Galaxy Note 9
. Subscribers to T-Mobile who own the phone see the words "Caller Verified" when an incoming call has been authenticated by the carrier. This is important because some analysts say that nearly half of all mobile calls received by consumers this year in the U.S. will be scam or spam calls.
"Caller Verified" is
based on the FCC's STIR and SHAKEN framework
that all stateside carriers are supposed to have in place this year (right now only T-Mobile and Metro have implemented it). They are designed to prevent bad guys from hijacking a local phone number, and using it to send someone a scam or spam call. The criminals take over these numbers so that the first three digits of an incoming call are familiar to the target, leading him or her to answer it.
Two years ago, before the STIR/SHAKEN standards were created by the FCC, T-Mobile introduced its own method to warn subscribers about scam calls. If the phone number used on an incoming call showed up on a list of numbers used by scammers, the T-Mobile subscribers would see the words "Scam Likely" on their screens. The carrier says that since putting this plan into effect, it has been able to alert its customers about 10 billion spam calls. So far this year, T-Mobile has detected 225 million "Scam Likely" calls each week. The IRS says that since 2013, consumers in the states have lost $63 million from scam calls.

"Scam calls are an industry-wide problem, and it seems like we're the only ones taking this threat seriously. The other guys make customers do the work to stay safe from scammers. If AT&T or Verizon customers want scam protection, they've gotta download an app, which only protects them as well as the last app update. We're fighting scammers at the network level, and we update our defenses every 6 minutes, so T-Mobile customers are constantly protected – without having to do a single thing."-John Legere, CEO, T-Mobile
Right now, "Caller Verified" works only on calls made from a T-Mobile phone to another T-Mobile phone. The company says that once the other carriers implement their versions of the STIR and SHAKEN program, "Caller Verified" will work across all U.S. networks.