T-Mobile sells Walmart Family Mobile and its 1.4 million subscribers to Tracfone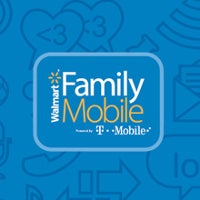 The nation's third largest carrier, T-Mobile, announced on Wednesday that it has sold Walmart Family Mobile and its accompanying 1.4 million subscribers, to Tracfone. Prior to the acquisition, Tracfone serviced 26 million wireless customers in the U.S., Puerto Rico and the U.S. Virgin Islands. Tracfone is largest MVNO in the states, selling phones that support all major U.S. networks.
Tracfone brands include Net10 Wireless, Straight Talk and SafeLink Wireless. The addition of Walmart Family Mobile is somewhat ironic since Tracfone already owns the top discount brand at Walmart, which is "Straight Talk." Walmart Family Mobile launched in 2010 as Walmart tried to prove that pre-paid customers could buy decent handsets and pay for service on decent networks.
Many major pre-paid carriers are expanding their physical retail operations this year. MetroPCS added 1,000 locations in 2016, while Cricket will have opened 900 new retail stores. Boost Mobile also will end up in 2016 with an larger number of new physical retail brick and mortar stores. Those three pre-paid carriers are owned by T-Mobile, AT&T and Sprint, respectively.
With low priced unlimited plans and high-end handsets for sale, the pre-paid business is not what you might remember it being a few years ago when there was a stigma attached to being a pre-paid subscriber.
source:
FierceWireless